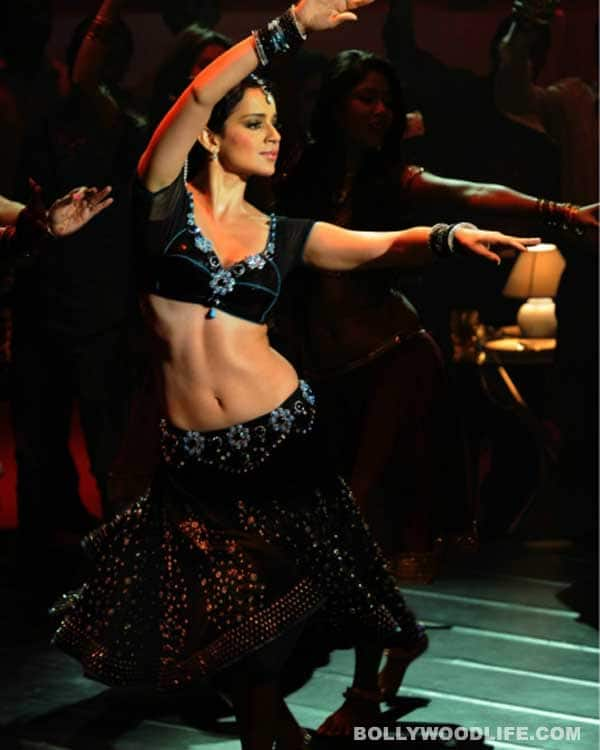 The curly haired babe got chatty on a popular talk show. Read on!
Kangna Ranaut has quite a few films in her kitty and also a big film slated to release on the festive occasion of Diwali. Despite her hectic schedule, the Krrish 3 girl appeared on a popular talk show in which she revealed her dream role, role model and much more. On being asked her dream role, Kangna said, "Mughal-e-Azam and Anarkali."
Well, while we have no doubt both these films are fabulous, we wonder if it's mere coincidence that she named these films as both these films have female leads playing the role of a dancer. Kangs too is playing a nautch girl in Rajjo. So, by naming these films, is she suggesting that she's doing her dream role with Rajjo? Moving on, a film that brings tears in Kangna's eyes is Pyaasa. Well, in Pyaasa, the male lead falls in love with a prostitute with a good heart. Hmmm… Another coincidence?
And who does Kangna look upto and consider her role model? Kangy says, "Marion Cotillard's performances are inspiring. Audrey Tautou in Amelie." They're both wonderful actors but we wonder if she's playing safe by not naming someone closer to home…
Only time will tell if Kangna's Rajjo is as good as the dream films she named. Anyways, With Krrish 3's release just around the corner, we wish this beautiful babe good luck for the film and all her upcoming ventures!