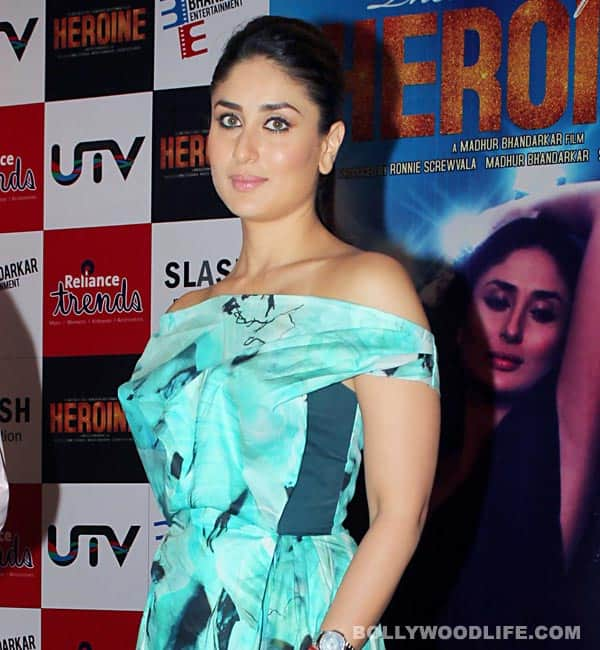 You might find it strange, but looks like Kareena doesn't have any friends in B-town. Why do we say so, you ask? Well the story goes something like this…
Kareena Kapoor Khan hates all her colleagues. No, we aren't saying that. It's Bebo's beloved cousin Ranbir who gave that statement recently. Kareena along with her cousin Ranbir made a joint appearance on Karan Johar's hit chat show Koffee With Karan, where they got talking about the former's relationship with her female colleagues. While Ranbir said Kareena hates all her colleagues, Kareena on the other hand agreed with him and said she's not in the Hindi film industry to make friends.
Kareena shared that she once visited her husband actor Saif Ali Khan while he was shooting with Katrina Kaif in Beirut. One evening Saif went to sleep as he wasn't keeping well, so she and Katrina went out for coffee and even spent two to three hours together. Now, Ranbir, who is allegedly dating Katrina, cut Kareena's talk short, and said: "Also you have not been friendly with any colleagues of yours?…she hates all of them."
Adding to that, Karan said: "Anyone who is a contemporary actress, Kareena can't be a friend with." Ranbir commented: "You (Kareena) always liked somebody who is 10 years senior to you or somebody who is just born" Kareena then reacted and clarified: "A.I am not here to make friends and B.I am here to work. C. I have too many friends already so why I would I want to make friends."
So those of you who want to be friends with Kareena, think twice, because she might not accept your friendship very easily. That is something very rude, hai na?