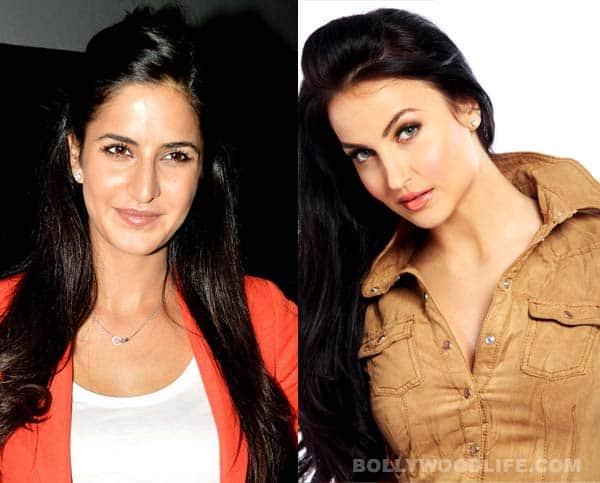 It certainly seems that Kat hardly cares what her alleged ex boyfriend does or says these days. We say so coz except for her, the whole world knows Elli Avram courtesy Big Boss and its host Salman
Salman Khan, who is currently hosting Bigg Boss 7, has mentioned quite a few times that Elli Avram's Hindi reminds him of Katrina Kaif. In a recent episode, when Sunny Deol graced the show to promote his upcoming film Singh Saab The Great, Sallu told his good friend Sunny the same thing. But what's interesting is that Kat is unaware of the whole episode and who Elli is. At the music launch of Dhoom:3's title track, when Ms Kaif was quizzed about Sallu's statement, she said, "I haven't seen the show or I don't know who Elli Evram is so I can't comment on it." Looks like Kat doesn't read newspapers or is hardly aware about what's happening in the industry. Coz if she did, she would surely know Elli Avram, hai na?
Wethinks even Sallu miyaan's good Aamir Khan doesn't follow his show. We say so coz, Mr Perfectionist was also present at the event and said, "I don't think Salman will compare Katrina with anyone."
Frankly, it doesn't matter what Aamir thinks, we are surprised with Kat's answer. We wonder what the bhai of Bollywood has to say now that Ms Avram can very well be his next heroine!