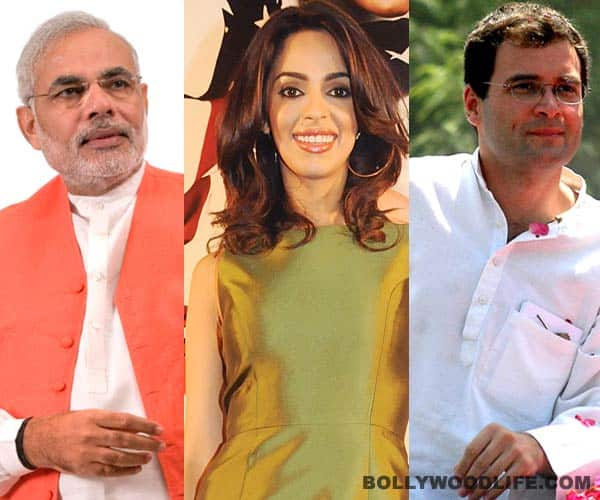 Ms Sherawat is back to grabbing limelight but this time it's not 'coz of her new reality show The Bachelorette India but for an interesting statement that she made
At a recent interview when Mallika Sherawat was asked who she would prefer between Rahul Gandhi and Narendra Modi, the Hisss actor said, "Narendra Modi is the only perfect bachelor for me and no one else." After watching her recent video wishing Gujarat Chief Minister Narendra Modi a heavy-breathing happy birthday, we aren't surprised with her choice.
That's not all! The best part is what Mallika said about Rahul Gandhi. The babe said, "Talking about Rahul Gandhi, I would like to say that I am not interested in Rahul Gandhi." MS, we are pretty sure even Rahul shares the same sentiments. Agreed Bollywoodlifers?
Mallika Sherawat is currently on a look out for her prefect man and we hope her show The Bachelorette India – Mere Khayalon Ki Mallika does help her in finding the man of her dreams.