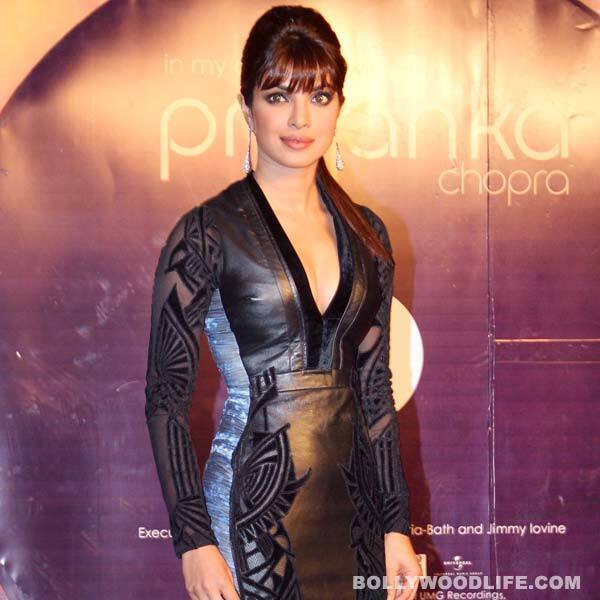 The Krrish 3 actor is adamant she wants to create her own Chopra gang in B-town, and is making sure her family members are joining showbiz
Just when we're getting used to the fact that actor-singer Priyanka Chopra is very much in the Shahrukh Khan camp in Bollywood, the Exotic babe shows us that she is pretty much independent and is, in fact, making sure her whole family joins showbiz. This is so that she can have her own Chopra camp!
In an interview to TV channel Zoom, PeeCee shares her plans of getting her entire Chopra clan into the business of making movies. She says, "I've got three to four cousins who want to be actors / actresses. I'm getting some cousins to be Ads (Assistant Directors). And some are are interested in becoming directors and photographers. So we (the Chopras) are slowly and surely making an entry into showbiz."
Clever gal! But we're not sure if PeeCee's now established cousins Parineeti Chopra and Meera Chopra (South) will join her gang, considering Pari and Meera don't see eye to eye! If you remember, Pari has refused to even acknowledge Meera as her kin, and of course the latter is a bit taken aback at the stance.
Comin' back to PeeCee, why is she thirsting for power in Bollywood? Does she see herself moving away from SRK and his pals? Or maybe it's just retirement planning for her, so she can make movies with her family members – y'know, so she can act in them way beyond her prime, or even direct and sing. Is that the idea, PC?
What will be interesting is to see how Bollywood reacts to a PC camp, whenever it happens. Will people be interested in working in a Priyanka Chopra production?
But the bigger question is, is PeeCee moving away from Shahrukh? Or is it that he's helping her form her own gang? Any answers, BollywoodLifers?