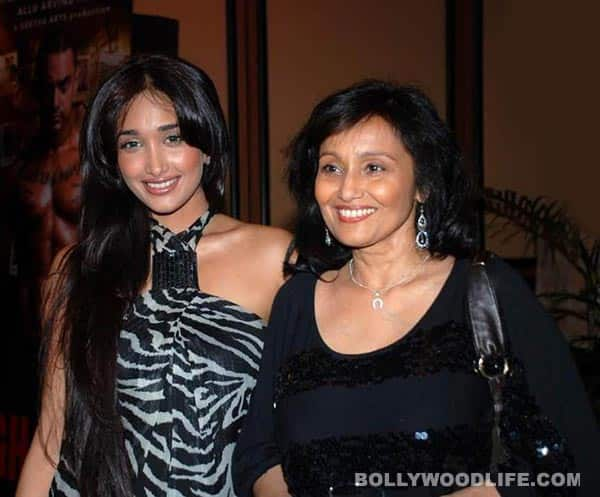 The Jiah Khan suicide case has been taking some bewildering twists and turns
In the latest update on the Jiah Khan suicide case kinda shook us pretty badly. We all had recently told you that Jiah's mother, Rabiya Amin Khan has done sting operations on the eight prime witnesses, whom the police used in order to prove that the Nishabd actor's death was a suicide. Rabia's new transcripts – which she had submitted to the Bombay high court demanding a fresh investigation – shows these prime witnesses turned hostile and changed their statement.
Aditya Pancholi: Instead of trying to ruin my son, Rabiya Khan should look after her two daughters!
In another controversial revelation, Aditya Pancholi made a statement that Rabiya, instead of making his son Aditya Pancholi's son life hell, should instead concentrate on her remaining two daughters! Now we wonder if that left us in shock, what would it have done to Rabiya!
"If I had a problem with someone, I came out with it in the open. I have never kept it inside me. This attack on my son and my family is far more deep-rooted and damaging than anything I've ever been involved with. I'll do everything in my power to protect my family from this vicious attack that we've been facing for one full year. This time Rabiya has gone too far. Instead of trying to destroy my son's life with completely nonsensical allegations, she (Rabiya) should focus on looking after her two remaining daughters. In her heart of hearts she knows my boy is completely innocent. But in her wild desire to seek compensation for her daughter's death she seems to have lost her mental equilibrium," Pancholi said in a statement.
What was Jiah Khan's mother's sting operation all about?
That leaves us appalled. All we can do is hope that the mystery behind Jiah Khan's suicide is solved fast and without any further complications. Haina BollywoodLifers?