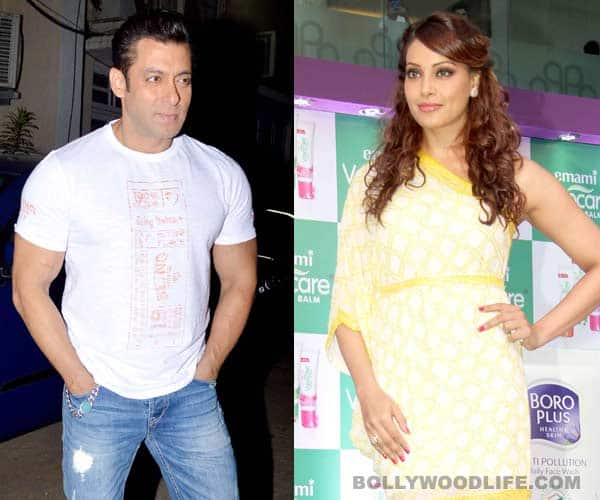 At a recent award function, the Dabangg dude was singing praises for the Bong bombshell
Bipasha Basu recently launched her third fitness DVD, called Unleash. The dusky siren has an enviable figure and after watching the promo of Unleash, we believe that all the more. She's hot, she's sexy and she's a complete stunner! But we aren't the only ones singing praises for Bips these days. She has found a new admirer in Salman Khan. While the Dabangg dude himself loves flaunting his abs and has a great physique, he couldn't help but keep praising Bips at a recent award function. And that's not all. The Jai Ho actor not only complimented her desirable figure but also was also heard talking about Bipasha's workout routines and was encouraging people to buy her new fitness DVD, Unleash.
Well, with so many praiseworthy words for Bipasha, we wonder if Sallu has anything left for Katrina Kaif. Does he find Bips sexier than Kat, we wonder. Wink, wink!