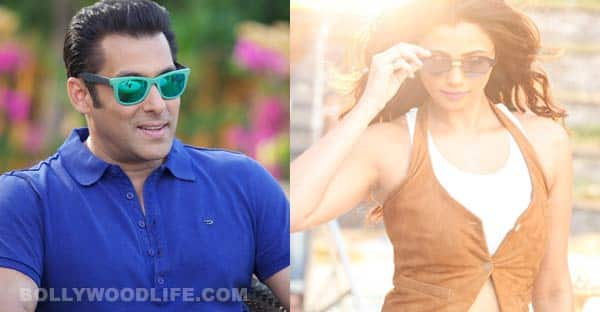 skip advertisement
The 48-year-old self-proclaimed virgin superstar looks his dashing best with the new hottie on the block
Salman Khan refuses to age. The Dabangg superstar has in fact turned the biological clock successfully. He looks fitter and younger than ever before. According to his own candid confession, bhai is saving himself for the special someone in his life with whom, we hope, he will tie the knot someday. At the moment we like the bindaas dude with his killer attitude and his constant charm.
Though we are not particularly impressed with Sallu's trademark histrionic being relentlessly repeated in his forthcoming venture Jai Ho, but we like his pairing with newbie Daisy Shah. Salman continues to portray the angry young dude in this one, representing the angst of the common man in the movie. Daisy on the other hand looks charming and she has a zestful warmth about her.
Take a look at these new stills from the movie and tell us if Sallu's latest well-guarded hottie looks impressive with our macho stud!