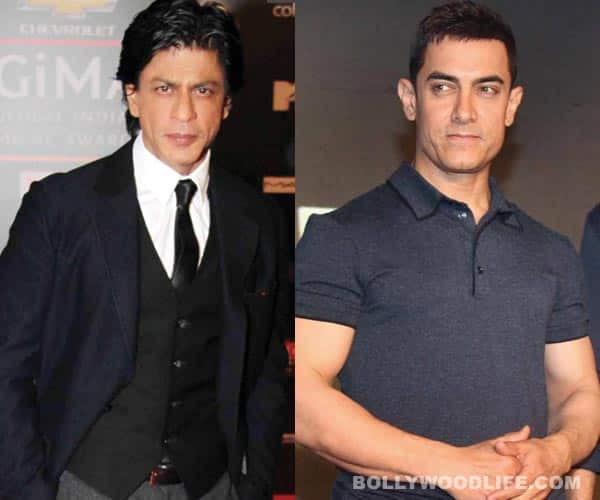 A peek into designer-turned-producer Shabinaa Khan's interview to Notch magazine reveals some surprising facts about the three Khans of Bollywood
The Khans of Bollywood – Aamir Khan, Shahrukh Khan and Salman Khan – share a very competitive relationship with each other these days. But it wasn't the case always. In the good old days, when they were the struggling newbies of B-town, they shared a comfortable and friendly camaraderie. And talking about those times, Shabina Khan revealed in an interview to Notch magazine, "It was around 4:30am and I still remember that (ironically!) Aamir Khan, SRK, Gauri, and I were standing in Salman's compound when Aamir told Shahrukh about a narration he heard the previous day. Though he refused the film, he strongly thought that Shahrukh was perfect for the role and urged him to call Yash Chopra for the same. The film was Darr, and in that one casual conversation Aamir literally handed over Yash Chopra and Yash Raj banners to Shahrukh." Ahem ahem.
Those were the days when King Khan was good friends with Sallu bhai too. And Shabinaa tells us about an incident where Salman kept calling Gauri 'Gayatri'. Hehehe!
All this makes us miss the times when the three adorable Khans were such thick friends, and there were no box office rivalries and brawls at parties and no deep cracks in relationships. Sigh.
But times have changed, and so have these friendships. All we can say now is – cheers to the good ol' days.