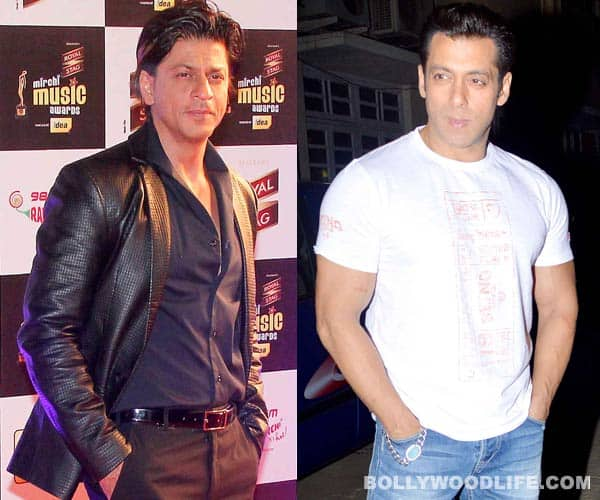 Though the rival Khans have hugged on two occasions and have grabbed headlines, all's not well between the two
Shahrukh Khan and Salman Khan were spotted hugging on two occasions – at an iftar party and at a recent awards show. Of course, everyone thought that the two Khans buried their hatchet when they hugged and made up. But after listening to what King Khan said at a recent event, it seems like the two Khans did hug, but didn't make up. What happened, you ask?
Well, recently, Shahrukh Khan took a dig at Salman Khan at an event. SRK was at an event of a watch brand that he endorses when he asked Kunal Kohli about the last film he watched. To this, Kohli replied, Jai Ho. Ahem! Of course, this didn't go down well with the King Khan. So how did SRK make his comeback? He took a while to respond while the audience was hooting, and then he said, "There is no accounting for taste." Does Shahrukh think that Salman's Jai Ho wasn't good enough?
Well, well. We wonder if Sallu will make some snide remarks too as soon as he gets a chance. Looks like their hugs were merely cordial or for the sake of it after all, hai na? Tsk tsk…