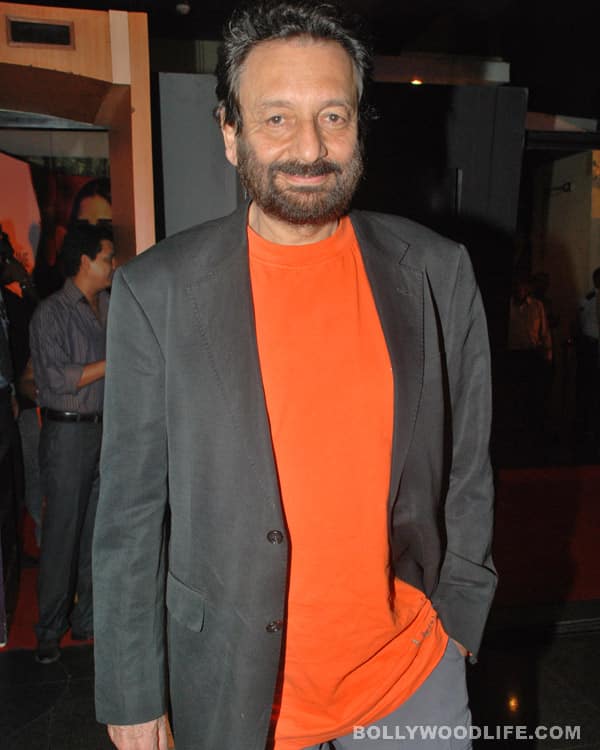 The director has reportedly demanded "incredibly thin actors" for his next, the long-stalled Paani
Shekhar Kapur's next film Paani, in association with Yash Raj Films, is about water crisis in a futuristic world. In fact, the filmmaker has been tweeting interestingly: 'Is Water the next information revolution? Amazing video shows water drops store memory', which makes us want to know more! We don't know what the exact story of his planned film – that rumouredly has Hrithik Roshan in the lead – could be, but it seems as if the filmmaker wants to describe the water crisis in gruesome detail. That is why he wants to show dehydrated / malnourished people in his film, wethinks.
Why are we saying this? Because Kapur has reportedly demanded "incredibly thin actors" for Paani. A newspaper report shows a clipping of the casting director's brief, saying Kapur wants men, women and children with "5% body fat". Really?
When we did some research, we found that a person with five percent body fat is extremely unhealthy, literally skin and bones. So what exactly is Mr Kapur trying to achieve? Does he want to starve his actors to the point that they are no longer fit?
Agreed, actors who want to show off their excruciatingly worked out abs will aim for that level. But for every cast member, even women and kids, to be in that condition is a strange requirement, wethinks and promotes a harmful way of life and thought.
According to health experts, for females 10-12 percent body fat is very low and dangerous. So expecting little children and women to starve themselves just to be able to land a role in Kapur's film will be detrimental to their mental and physical health in the long run. Don't you think so?
Internationally actors and models have received flak for craving to be ultra skinny. Back home, Kareena Kapoor had to face a lot of criticism when she went ultra-thin in her size zero avatar for Tashan a few years ago. With Kapur being an international figure and one who tweets about social issues, we wonder why he has made a demand like this one – or has he? Is it a casting agent who has the wrong end of this particular stick, we cannot help wondering…. Care to explain, Mr Kapur?
ALSO SEE: Mr India villain Mogambo returns at Adlabs Imagica: watch video!