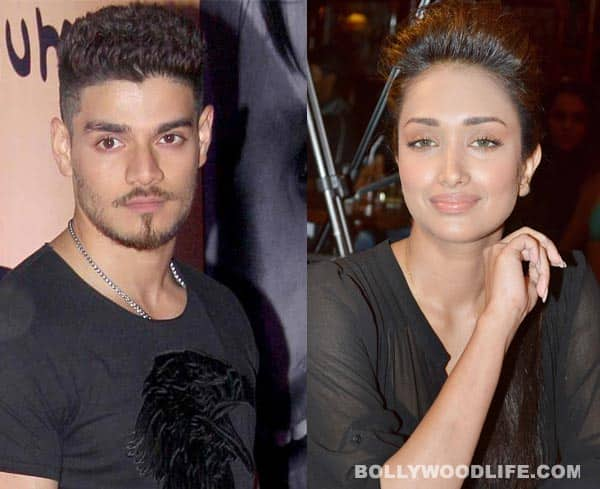 Months after her tragic and mysterious death, Jiah Khan's boyfriend Sooraj Pancholi is, we hear, trying hard to forget his lady love
Sooraj Pancholi, who dated Jiah Khan is finding it difficult to forget the love of his life, sources claim. After the tragic death of Jiah under mysterious circumstances, Sooraj has been under the media scanner.
In fact, the son of actor Aditya Pancholi was even arrested and was later granted bail. But Sooraj, it seems, is still in deep shock even as the suspicions were raised against him and his father for their alleged involvement that lead to Jiah's untimely death. One also hears the dark clouds of suspicion and doubts are still looming large over the case as one has not come to a define conclusion, as yet, if Jiah's death was a case of murder or suicide.
Amidst all the chaos, Sooraj has turned into a writer, our secret birdies tell us. He has even resumed shooting for his debut film Hero , which is being directed Nikhil Advani, and it co-stars Suniel Shetty's daughter Athiya Shetty. The young lad is not over with the horrifying past. The otherwise reticent and soft-spoken Sooraj has been penning down the sad memories in a diary, we gather. Those who are close to Sooraj maintain that the young actor deeply regrets the absence of a special lady in his life-that's Jiah!