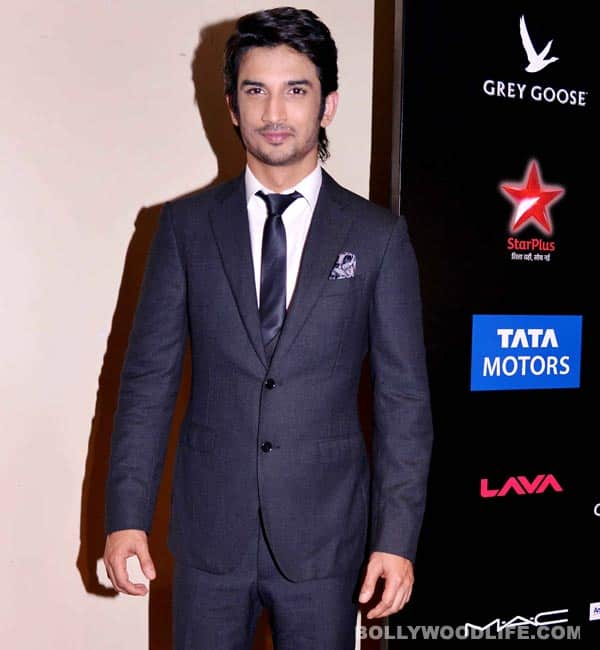 The Shuddh Desi Romance actor was supposed to do Abhishek Kapoor's adaptation of Great Expectations co-starring Katrina Kaif. But Sushant backed out of his mentor's next film and chose Shekhar Kapur's Paani. However, he has changed his mind, it seems…
Sushant Singh Rajput wants to sign on to do director Abhishek Gattu Kapoor's Fitoor… again. Yes, that's what reports claim. As per the latest buzz, Ankita Lokhande's beau has been sending feelers to his Kai Po Che! director, trying his best to bag the project back. In fact, we hear that the Shudh Desi Romance hero is even ready to adjust his dates to do the film, an adaptation of Charles Dickens' Great Expectations. Someone is acting desperate, hai na? But the question is, why? We just may have the answer. For starters, Shekhar Kapur has still not started working on his long pending project, Paani, for which Sushant quit Fitoor. We aren't surprised, coz Kapur's film has been in the pipeline for the last eight years and he has a record of not keeping to his schedules, to put it politely. And the way things have been going, there is no guarantee of him even making Paani, any time! Maybe sanity has finally prevailed and Sushant has understood the way the cookie crumbles here. But it's kinda late for that, wethinks.
Another reason why SSR may want to get back into Fitoor is coz it stars Katrina Kaif in the lead. Remember, her last film Dhoom:3 re-wrote box office history and though Kat's role wasn't prominent, she still won millions of hearts with her Kamli act. So who wouldn't want to romance this beauty onscreen, right?
But we don't see Sushant's wish being fulfilled – Aditya Roy Kapur has already replaced him in the film and Adi has the super-success of Ashiqui 2 to his credit. Also, yaad hai? – the UTV team and Abhishek were upset with the Rajput lad for leaving them in a fix at the last minute. So there is no way Sushant could now replace Aditya in Gattu's project, no?
All these are just rumours floating through the gossip world. But if the grapevine is indeed telling the truth, then all we can say to Sushant is – think twice before changing loyalties. And, always remember, think a hundred times over before signing on to do a Shekhar Kapur film!