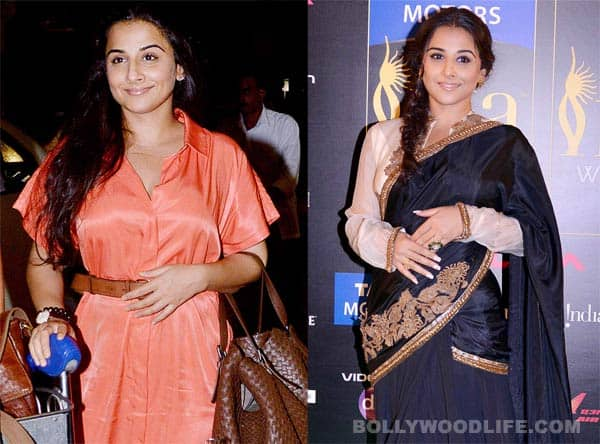 The Sabyasachi addict has recently been spotted in Shruti Sancheti's creations. Why this sudden change, we wonder!
Vidya Balan has been known for her unchanged loyalty to Sabyasachi creations. However, recently, Vids was spotted in Shruti Sancheti's ethnic-inspired ensembles at the New York airport and Siddhivinayak temple. So, why this sudden change? We wonder if Vidya has finally realised that it's good to experiment and change designers…
Shruti finds Vidya's dressing style quite similar to her own. She says, "I was approached by Vidya three months ago. Her style is identical to mine. I've always had her as a muse in my mind. She likes my aesthetic of weaves and surface ornamentation." So has Vidya bid bye to Sabya? Shruti answers that, says, "I don't think anyone can stop wearing Sabya. She picked me because she likes to promote designers who use textiles and crafts and she is always on a look out for such talent."
Well, now that Vidya has a new designer, we hope she impresses us with some new looks! Speaking of which, we're reminded of her most recent bizarre appearance in an orange saree. Well, well, Vids, you've a long way to go!