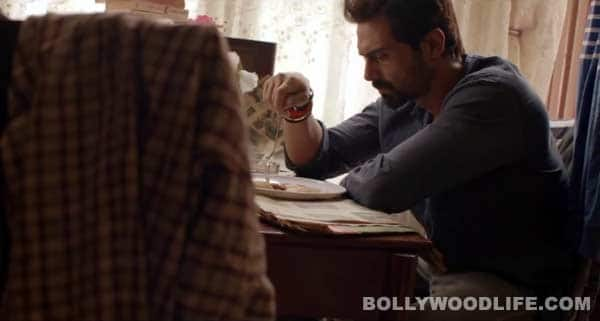 The actor is seen in a dark and edgy avatar in the new Chivas Studio trailer
The Chivas Studio project- a collaborative effort of Arjun Rampal, Shimit Amin and Bharat Sikka looks super interesting. The makers have shrouded the project with an air of mystery, and we are still trying to figure out what this short promo is all about. Is it a sneak peak of a short movie, a TVC commercial or a teaser of a full-fledged feature film? Chivas Studio has always taken a healthy interest in projects that involve a great amount of creativity, and this promo testifies that completely.
So we get to see Arjun Rampal packing punches, looking hopelessly gloomy in love, and rescuing himself either from the cops or his inner dark forces. The background music is intense enough to build up the suspense. Rampal looks amazingly slim and toned, and his bearded look complements the serious character that he is seen playing in the promo.
Relentless cops, murky underbelly of the city, a patient lover, a distraught Rampal – the promo is a mix of all these, and the more we see the promo, the more it makes us feel that Arjun has graduated from merely being an average performer to an actor with good thespian skills…What do you think?