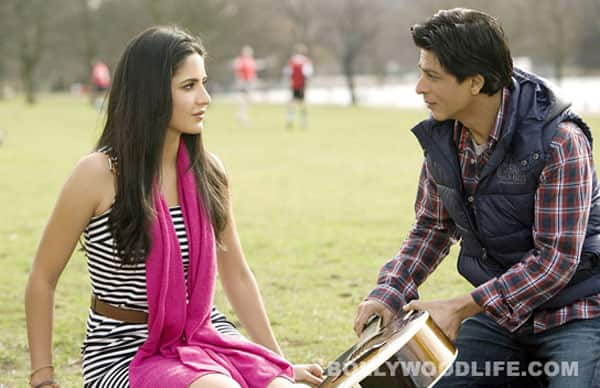 After hearing Saans, we think it easily qualifies as a potential deodorant or mouth freshener advertisement
As Shahrukh Khan and Katrina Kaif get into an intense romantic mode in Saans from Jab Tak Hai Jaan, we are quite amused with the way Gulzar has played around with the word saans (breath) and khushbu (smell) in the song (with all due respect to the veteran lyricist). And imagine the amount of fun we had translating it into English and dissecting the lyrics! So while we aren't quite sure if the song is a breath of fresh air, we think it could definitely qualify as a cool jingle for a mouth freshener or deodorant commercial!
But as the ever sweet and charming Katrina said in a recent press con that Saans is a song that you need to hear over and over again so that it grows on you, we think we will give this romantic track benefit of the doubt, just for you darling!
Saans mein teri saans mili toh
Breath in your breath I found
Mujhe saans ayi
My breath came
Mujhe saans ayi
My breath came
Rooh ne chuli
Soul touched
Jism ki khushbhu
Body's smell
Tu jo paas aayi
When you close came
Tu jo paas aayi
When you close came