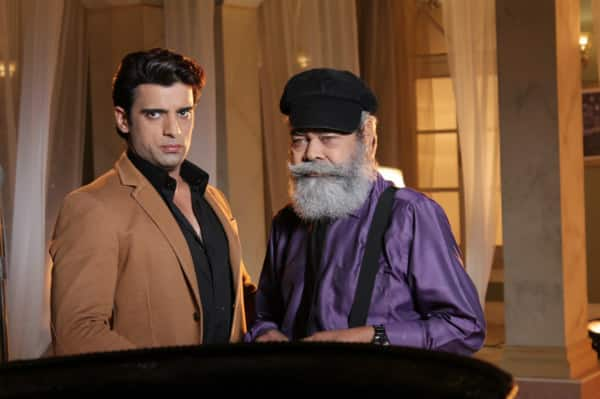 After playing villainous roles on small and silver screen, this actor is ready to shed his grey avatar
Anupam Shyam is making a comeback to telly-land with Zee TV's Doli Armaanon Ki. Shyam will play Samrat's (Mohit Malik) uncle, Garjan Singh in the daily soap. Incidentally, this is not the first time Mohit and Anupam have come together for a project, the duo have also worked in Mann Ki Awaaz Pratigya as father and son.
Doli Armaanon Ki is readying for a three-year leap hence, apart from Anupam, there will be two other new entrants in the show. Three-year old Mitansh Gera, will play Samrat and Urmi's (Neha Marda) son and five-year old Sanchi Tiwari, will take on the role of Samrat's elder brother's daughter.
Talking about his entry on the show, Anupam said, "It has been a while since I did a television show. When I first heard about the character I was to play, I was relieved to know it wasn't a negative one. I am playing the character of Samrat's Tauji, who is an NRI. My character used to be a male chauvinist pig (MCP) in his earlier days, but the death of my wife changed me. Since Garjan Singh has lived most of his life in the States, my look and accent is quite different from all my other roles. I will be using a lot of English dialect while talking to my family."
While everybody in the house fears Garjan Singh, Samrat is the only one who can melt his heart. Being Tauji's favorite, Samrat has a special place in his heart. Samrat respects Tauji a lot and obeys his uncle no matter what he says. However, this time, Garjan Singh has come to make Samrat bend to Urmi's needs. Having learnt his lesson the hard way, Tauji wants to soften Samrat and change his attitude towards Urmi. Only time will tell if Tauji's influence on Samrat will deliver any positive results or not.
Watch this space for more updates on Doli Armaanon Ki.