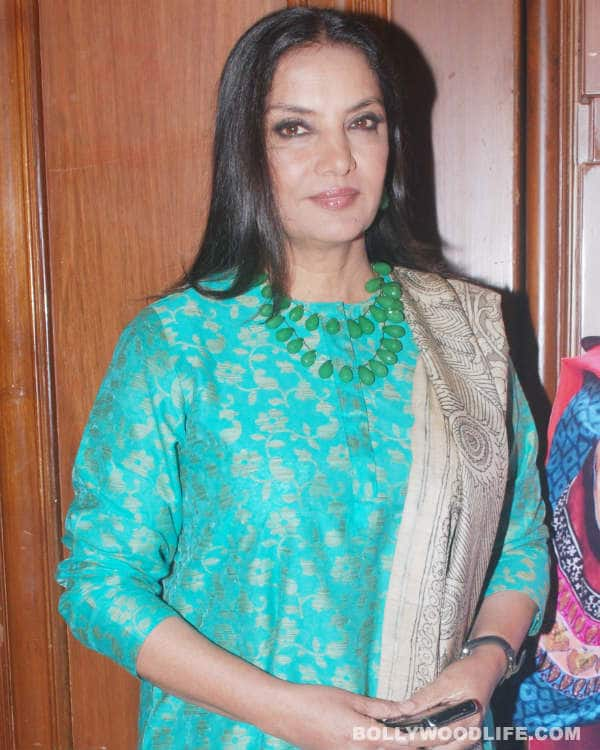 As the debate swirls over incidents of violence against women, Bollywood celebs tweet their opinion on the issue
Celebration of a woman's sensuality was healthy, but Bollywood's heroines would do well to make more discerning choices, says actor and social activist Shabana Azmi.
The Delhi gang rape of a young woman now battling for life in a Singapore hospital is the reason for a lot of anger and resentment amongst people. Shabana Azmi tweeted on Thursday night: "Celebration of a woman's sensuality is healthy, but commodification is not, and our heroines will do well to make more discerning choices.  Crass lyrics, voyeuristic camera angles, fragmented images of heaving breasts, swivelling navels, swinging hips rob women of autonomy. So much easier to blame than to reflect and share part of the blame. All sections of society including films need to analyse how we are part culpable," she added.
Her comments came off on the President Pranab Mukherjee's son and Congress MP Abhijit Mukherjee said disparagingly that 'highly dented-painted' women visited discotheques and then appeared at India Gate to protest the Delhi bus gang-rape. "Should Abhijeet Mukherjee's sexist comment about women protesters being 'dented and painted' be reciprocated with 'damning and shamming'?" Shabana tweeted.