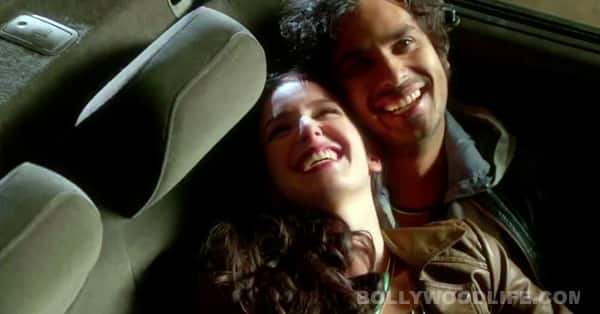 The trailer of Sallu miyaan's first international production venture is out and we found it quite funny and interesting, However, Katrina's sister Isabelle who is making her acting debut with the film, is barely seen in the video
The trailer of Salman Khan's much-talked about international film Dr.Cabbie has finally been released and we are indeed impressed. The movie stars Vinay Virmani, The Big Bang Theory fame actor Kunal Nayyar, Adrianne Palicki and Isabelle Kaif. Yes, Salman is launching his ex-girlfriend's little sister with this film. But sadly you don't get to see much of her and we wonder, why is that? Coming to the trailer, it starts off with Khan asking his fans to watch the video in his eccentric accent. Then you get to see Vinay, who flies off to Canada after completing his medical eduction. He is a doctor but fails to get a job in the foreign land. Poor chap ends up working in a restaurant and then finally driving a cab. There is Kunal Nayyar too and he is absolutely hilarious. Lilette Dubey also features in the film but in the trailer she has hardly in screen time. Well, its Vinay and Kunal who certainly steal the show here. Both the actors are to watch out for. As for Isabelle, we hope she's got lot more to do in the film unlike what the trailer suggests.
While we liked the trailer of Dr.Cabbie, Bollywoodlifers now you check out the video and tell us what you think!