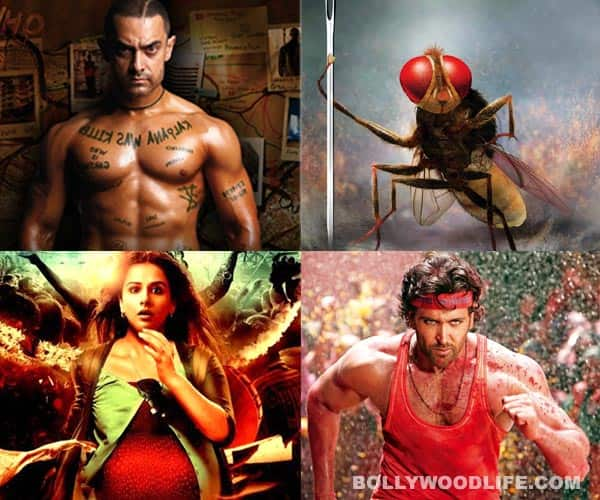 As this year's Navratri comes to an end, we take a look at the movies that depict the concept of Dussehra – the celebration of Lord Ram's victory over Ravana
Makkhi – Size definitely doesn't matter if one has the determination to banish evil forces from the face of the earth. And Makkhi was one such movie which taught us that with the right amount of perseverance, patience and clever thinking one can demolish the ruthless demon with absolute ease.
Agneepath – Hrithik Roshan's incandescent rage and the fire burning within him to destroy his enemy remind us of the many Bollywood heroes who have waited to settle scores for an unbearably long duration. Roshan's mysterious aura and heroic passion reflect the vibes of this festival perfectly.
Ghajini – Aamir Khan didn't allow his memory loss to be the hindrance between him and his mission to kill the socks off his enemies. Although it borrows its concept from Memento (2000), Khan did portray his character brilliantly and impressed us with his intense thespian skills.
Kahaani – Vidya's Durga maa avatar in the posters of Kahaani was enough to convince us that Balan was perfectly cut-out to portray a role that required her to take sweet revenge. Her goddess-like courage and strength give us the much needed inspiration to remain brave in the face of adversities.