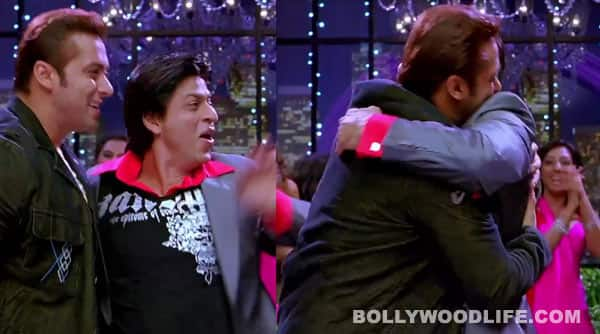 skip advertisement
salman-srk-hug-pic-251012
As people get all geared up to celebrate Eid with great fanfare, we pay a tribute to the festival by taking a look at celebs who resort to a warm and friendly jaadu ki jhappi to greet each other. Saying Eid Mubarak without giving each other a tight bear hug is not done, no! 
The biggest of differences can be resolved with a nice cuddly hug, and that's what the festival teaches us, doesn't it? While some celebs escape the whole hugging ritual and opt for uncomfortably distant pleasantries, there are also some who embrace each other unabashedly and keep their egos aside while doing so. And trust us, a hug surely generates a great deal of love, affection and friendliness….
So while we wish all our readers a hearty Eid Mubarak, we pick stars whose actions complement the flavour of this festival.