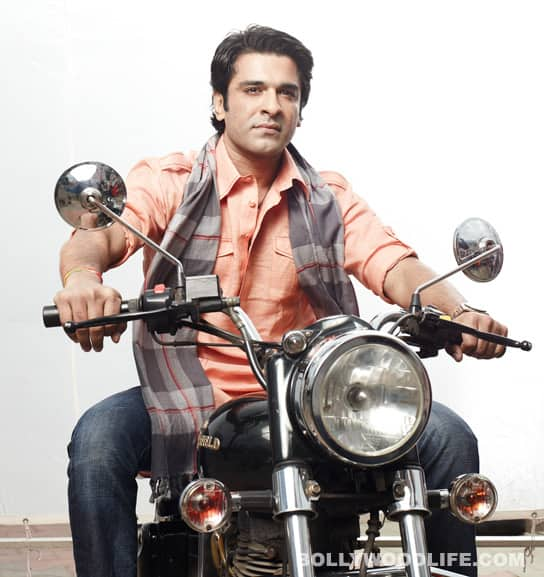 The actor returns to the small screen after a long gap in Sony's new show Shubh Vivaah. He gets candid about Ekta Kapoor and his take on the institution of marriage
Here's some good news for all those women who oohed and aahed every time Eijaz Khan appeared on their television screens. Eijaz is back! After a long break, the actor has signed on to be in Shubh Vivaah. The new show has him playing a small business owner who is looking for a daughter-in-law for his mother and not a wife for himself. Seems unromantic, but we are sure Eijaz can make even such a guy loveable. We caught up with him as he spoke about his dream girl and his soul searching adventures.
On the institution of marriage
I think in India we give extra importance to marriage. I have not made any milestone in my life – that at this age I will get married or anything. It will happen when it has to happen. I am just concentrating on things I like to do right now, like my profession. My folks are damn cool. My dad doesn't bother. He is more like my friend.
On his dream girl
My dream girl is very close to Kareena (Kapoor). I don't know why, it's happening for the first time in my life. I never see an actor in that way, but when I see her I just… (he blushes).
On his soul searching journey
I was in Dharamshala for three months. I had a lot of soul-searching to do. When you act continuously, the lines between who you really are and who you are portraying tend to get blurred. I had to face myself, know what my shortcomings are, the many lies I told myself, and how to end all that. I don't think I got all my answers, but I did get a path to walk on. I have become more aware, because I have stopped lying to myself. That is my biggest achievement. The best part is, it is now easier for me to emote honestly on screen.
On working with mentor Ekta Kapoor
I am still in touch with Ekta; Balaji is still home ground. In the four years I was there, I have done ten years' work. I have worked 70 hours non-stop for Kkavyanjali. I used to challenge myself to do that. I do have a lot of good friends in Balaji even now and often drop in to say hello. As and when Ekta offers me something she thinks is appropriate, I would love to do it.
On working in 'female-oriented' shows
In television, every day is Friday. You have to be super efficient to deliver. You have to perform in three minutes and in two takes. I don't think it matters whether television shows are male- or female-oriented. If you do good work, you'll automatically be noticed.
Don't call them crap! My pay cheques come from there. We sell what the viewers want to buy. We cater to the audience's tastes. If they change, we'll cater to that too.
Shubh Vivaah premieres on February 27 at 7:30pm on Sony Entertainment Television
ALSO READ: 'Shubh Vivaah' won't replace 'Kuch Toh Log Kahenge'