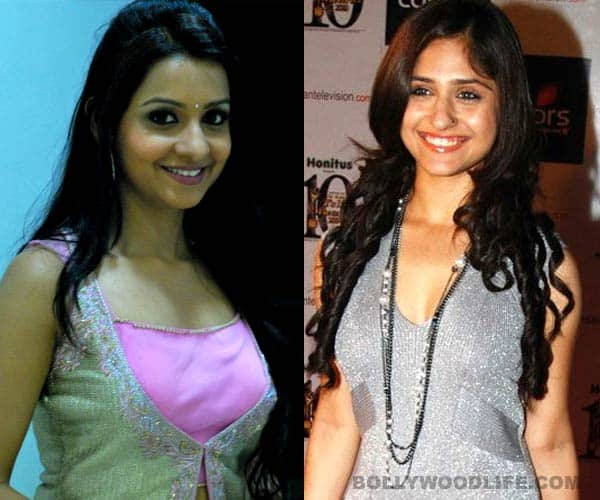 The entire set of Life OK's show was left in chaos when Chhavi met with an accident to avoid one. Didn't understand? Read on…
The recent khabar from the sets of Life OK's EK Boond Ishq is that Chhavi Pandey – who plays the role of Tara – met with a freak accident on the sets of the show. According to the sources on the sets, Chhavi injured her left hand.
Coming to how did this happen. While shooting on the sets of Ek Boond Ishq, Chhavi saw a cutter machine falling towards Hunnar Ali (Nandini) and her. While they acted in time and ran to cover themselves, unfortunately for Chhavi, she ran into a wooden table kept in the way. Hunnar, who was running with Chhavi also collided with her and fell on her, leaving her hand severely injured.
The entire set went into a state of chaos as Chhavi was taken to a hospital nearby, where she underwent an X-ray. What's more, the lady is in severe pain and has still come to the sets for shooting her close up shots. While talking to a portal, Chhavi said, "Yes, it was a freaky accident and I thank God for being safe today. Initially, Hunar and I ran as the cutter was about to fall on us. While running, I could not balance and fell hard on a centre table. Thank God, the crew members had taken away the glass cover from the table. If I had hit myself on the glass placed there, I would have met with a serious accident."
Well, we applaud Chhavi's professionalism and appreciate her coming to the sets in spite of the injury, but we also feel that Chhavi should take care of herself. After all health comes first, right BollywoodLifers? We wish Chhavi a very speedy recovery!