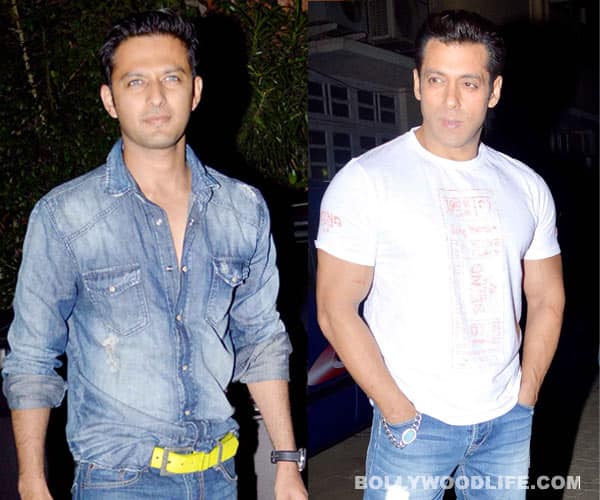 Vatsal who made a comeback to television with Ek Haseena Thi seems to be highly inspired by Salman Khan. Read on to know more
Vatsal Seth is close to Salman Khan and most of us know that. He had a cameo in Salman's last film, Jai Ho. And now we hear that Vatsal, who made his comeback on television with Ek Haseena Thi seems to be aping the Dabangg Khan. How, you ask? We hear that while talking on the phone, Vatsal pins it against his shoulder with his ear while having a long conversation, just the way Salman does. Now we wonder if Sallu is training him or is Vatsal merely aping the Dabangg dude.
While Vatsal is neither popular on the big screen and nor has he achieved much on TV except the one show which got him recognition, Just Mohabbat, that though ages go. So we wonder if Vatsal is now imitating his mentor Salman Khan so as to get noticed. Does the blue-eyed boy of small screen want to be the Salman Khan of telly land? What do you think, BollywoodLifers?