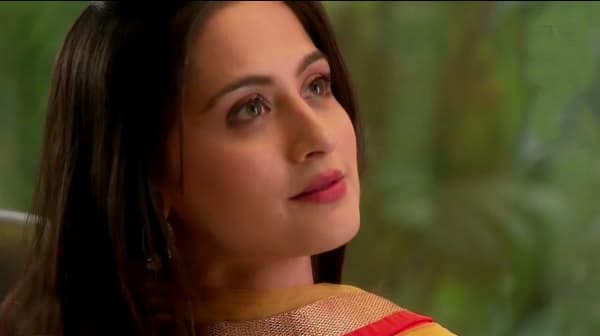 The Bong babe is in Kolkata to take revenge from the Goenkas for ruining her sister, Payal's life
Durga Thukur (Sanjeeda Sheikh) is hell bent on teaching everyone a lesson, who was involved in Shaurya Goenka (Vatsal Seth) going scot-free after raping her sister Payal. Last week she targeted Navin Mathur (Amit Behl) – Goenkas' financial advisor for covering up the rape and buying out the witnesses.
Durga is now trying to befriend Raima Maheshawari (Kishwar Merchant) – Sakshi Goenka's (Simone Singh) best friend for promising her sister justice and then betraying her. While she is working on Raima, Durga is also targeting the Police commissioner. Apparently, the commissioner had taken money from the Goenkas to tamper the evidence in Payal's rape case. If you remember, Shaurya has been intimate with Commissioner's daughter Avantika, who thinks that the spoilt brat is in love with her. Durga informs Avantika that Shaurya is planning to get married. She pesters her father to talk to the Goenkas and propose a marriage alliance.
When the commissioner approaches the Goenkas, Shaurya denies his relationship with Avantika. Depressed and hurt, Avantika tries to commit suicide, but Durga intervenes by sending her an anonymous letter.
Will Durga be able to teach the Commissioner a lesson by using his daughter against him or will Sakshi Goenka figure it all out and catch Durga red handed? Guess we will have to wait for the next episode of Ek Haseena Thi to figure this one out!