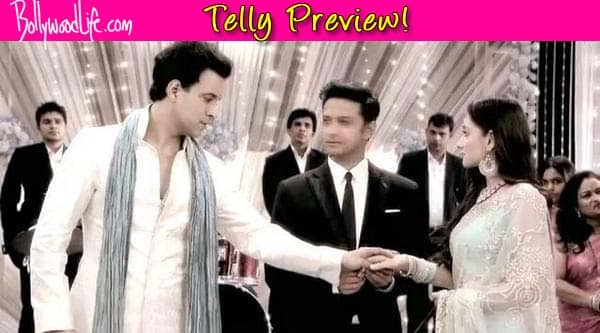 Engagement, love, suicide, tears and lots of drama in the thriller series is keeping the audience hooked
In the recent episode, we saw Durga Thakur (Sanjeeda Sheikh) faking her engagement with Neil (Aamir Ali). In order to get a reaction from Shaurya (Vatsal Seth), the Thakurs plan the whole thing. But Sakshi Goenka (Simone Singh) – Shaurya's mother sniffs a rat and to save her son, threatens to put him behind bars if he pursues Durga. So Shaurya starts avoiding Durga; even during her engagement he plays the 'I don't care, I am over you' card.
On the day of the engagement, Shaurya loses control and proclaims his love for Durga after cutting his wrist. This shocks the Goenkas and Thakurs; but neither of them know, that it was a fake suicide planned by Shaurya. Sakshi blames Durga for her son's condition and Durga decides to take her relationship with Shaurya ahead.
In the upcoming episodes, Durga will profess her love for Shaurya and get engaged to him in the hospital. She will take care of him 24/7, which will irk Sakshi to no end. She knows that Durga is up to something, so she decides to play a game. She approaches Dayal Thakur with Shaurya's wedding proposal. Will Durga's father knowingly push his daughter towards doom? Or will he agree for the alliance to help Durga seek her revenge?
Stay tuned to this space and find out!