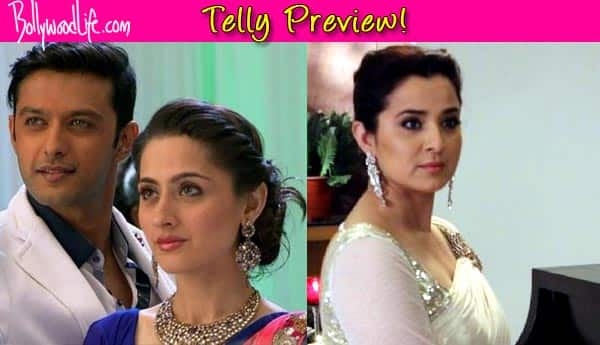 Durga is now plotting against Pandit
While Durga's (Sanjeeda Sheikh) tryst to punish Shaurya (Vatsal Sheth) continues, her plans to create a rift between him and Sakshi (Simone Singh) has now taken a new turn. As Shaurya is getting desperate to marry Durga, she will use him against Pandit, since he had given Shaurya's character certificate in the Payal rape case.
Durga was aware about Pandit's involvement in the rape case, and hence had her plans in place to trap the ill fated man. Meanwhile, Shaurya too seems to be falling in Durga's ambush thus upsetting Sakshi.
On the other hand, Dev (Bhuvnesh Mann) has begun to doubt Durga's intentions. He feels that Durga is planning something big against the Goenka family. He vows to find out the truth. Will Durga be able to create a rift between Shaurya and Sakshi? Will Dev reveal Durga's plan? Watch tonight's episode to find out!