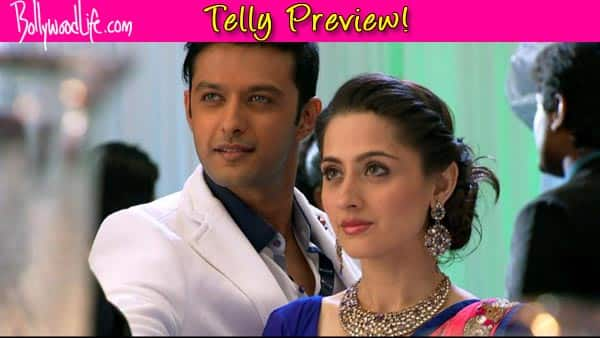 Durga decides to go a step further in making Shaurya jealous. How does she do it? Read on to know more…
In the last episode, we saw Sakshi Goenka (Simone Singh) bumping into Shekhar Mehra who turns out to be Durga Thakur's(Sanjeeda Sheikh) old batchmate. Sakshi was intrigued when Shekhar's description of the girl he knew did not match the disposition of the Durga who Sakshi was familiar with. She decided to keep Shekhar in her guest house in order to dig out more information from him regarding Durga.
Shaurya (Vatsal Seth) on the other hand was seen getting desperate upon imagining Dev (Bhuvnesh Mann) and Durga in close proximity. He was seen calling Durga frantically who told him that she is stuck in the rain with Dev and is having a great time with him.
In the upcoming episode, Durga will be seen returning home and will be pleased to know that her plan on creating a rift between Shaurya and Dev is working well. Sakshi meanwhile will promise to fund Shekhar's business project and in return will ask him to give her detailed information about Durga that she can use to her advantage. Durga on the other hand will make her next move in order to make Shaurya jealous where she will be seen visiting the Goenka household and displaying her fondness for Dev in front of Shaurya.
What will happen next? Will Shaurya's wrath result to Dev's misfortune? Stay tuned for more updates!