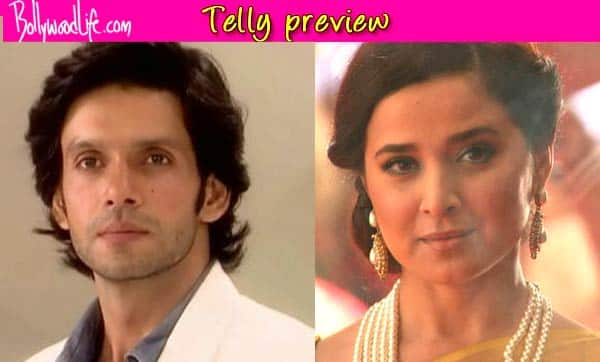 Sakshi thinks that Dev knows where Payal is
Previously we had reported that Sakshi (Simone Singh) will plan to stop Durga (Sanjeeda Sheikh) and Shaurya's (Vatsal Sheth) wedding which has been scheduled after two weeks. Meanwhile she is also keeping a close eye on Dev (Bhuvnesh Mann) as she suspects that he knows where Payal (Teena Chopra) has disappeared.
The vamp is also aware that Dev is trying to examine an unhealed chapter of her past, which she doesn't want to be exposed. Considering these threats, Sakshi has now decided to plot an evil plan against Dev to find out what's going on in his mind. Also, she thinks that Dev is the only person who can connect her to Payal.
Now what? Will Dev fall in Sakshi's trap? Will Sakshi be able to stop Durga and Shaurya's wedding? Stay tuned to find out!