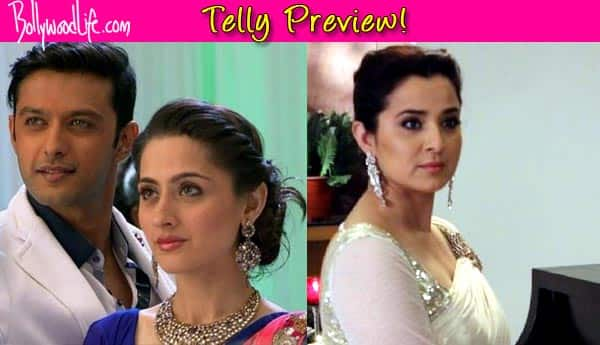 With Pandit's reality exposed, what will be Sakshi's next plan to stop Shaurya and Durga's wedding? Read on to find out…
Previously we saw that Durga (Sanjeeda Sheikh) managed to expose Pandit's reality when he was caught stealing jewellery from Maa Durga's temple. With Pandit's arrest Durga proved that he was a fraud and convinced Sakshi (Simone Singh) to let her marry Shaurya (Vatsal Sheth). Sakshi had no option but to oblige.
In the upcoming episode, Durga will hire a fake priest who will suggest that Shaurya and Durga should get married in two weeks time. Sakshi is upset with the news but compels with the priest's suggestion. However, she has already begun to think of an evil plan to stop the much awaited wedding. On the other hand, Sakshi will realise that Dev (Bhuvnesh Mann) is also trying to create problems for her and knows where Payal is.
She will now plot a dangerous plan against Dev to find out the truth. Will Sakshi be able to stop Shaurya and Durga's wedding? Will she succeed in trapping Dev? Watch tonight's episode to find out!