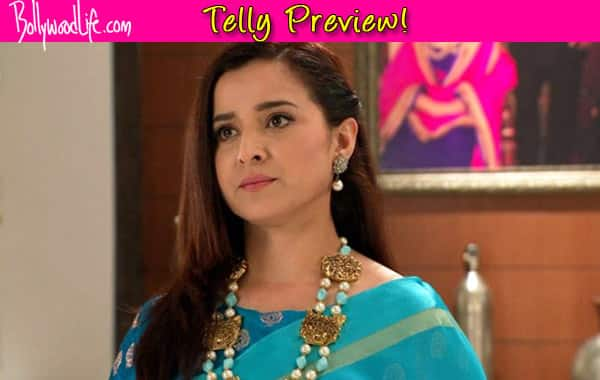 Sakshi will kidnap Payal to blackmail Durga
Previously we had reported that Sakshi (Simone Singh) is upset since the fake pandit had suggested that Durga (Sanjeeda Sheikh) and Shaurya (Vatsal Sheth) should tie the knot in two week's time. Since she had no other option, Sakshi obliged to the pandit's suggestion. She is, however, trying hard to stop the wedding.
Since Sakshi suspects that Dev (Bhuvnesh Mann) is aware of Payal's (Teena Chopra) whereabouts, she will now trap Dev to reach Payal. Post which Sakshi will kidnap Payal and use her as a pawn to blackmail Durga and stop the wedding. Unaware of all this Shaurya, on the other hand, wants to finish his challenge of making out with Durga as soon as possible so that he can abandon his wife to-be, before marriage.
Will Sakshi be able to abduct Payal? Will Shaurya be able to complete his challenge? Stay tuned to find out!