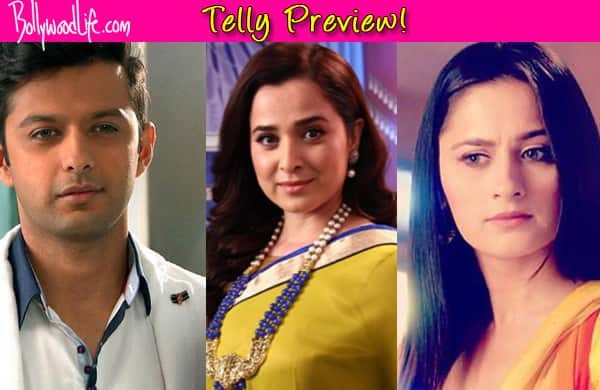 The mother-son duo decides to visit Payal at the hospital. How will Durga react when she learns about the same? Read on to know more…
In the last episode, we saw Sakshi(Simone Singh) finally making her move. Payal(Teena Chopra) was seen being tormented by a bunch of goons at the hospital on Sakshi's orders. They harassed Payal by barging into her room and playing the dhol violently. Durga(Sanjeeda Sheikh) on the other hand, witnessed a shock upon learning about Payal's condition and rushed to the hospital with Dr Dayal following her. She was distraught to see Payal in a mentally disturbed state and broke down upon seeing her sister's miserable health. The episode ended with Durga realizing that Sakshi had used Payal, her biggest weakness against her.
In the upcoming episode, we will see Dev(Bhuvnesh Mann) paying a visit to Payal in the hospital. He will be seen talking to Durga and asking her about Payal's condition. Meanwhile Sakshi will convince Shaurya(Vatsal Sheth) to accompany her to the hospital in order to check up on Payal. The suggestion will be dismissed by Shaurya, stating that if he does the same, the incident would turn out to be exactly like the previous one. Sakshi will inform him saying that she was well aware of how things will turn out hence he should agree to go with her to the hospital…
How will Durga and Payal react upon seeing Shaurya? Will Payal's condition worsen upon seeing her Rapist? Stay tuned to find out!