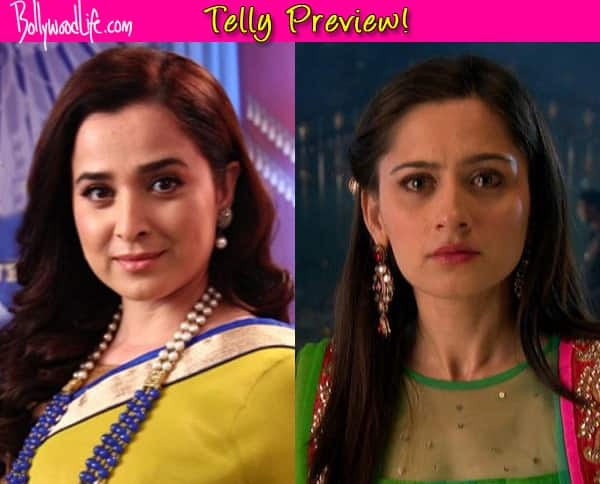 Sakshi has finally made her move which has left Durga shattered. What has she done? Read on to know more…
In the last episode, we saw the Thakurs attending the puja hosted by Sakshi (Simone Singh). Durga (Sanjeeda Sheikh) was seen performing the puja, while being tensed about what event is going to unfold next. Meanwhile the goons who were booked by Sakshi to carry out her task, were seen reaching the hospital and scaring Payal (Teena Chopra). They were seen barging into her room and playing the dhol wildly which was accompanied by the recording of the tune which Shaurya liked to whistle. The tune irked Payal, leaving her distraught and the episode ended with Durga receiving a phone call, informing her about her sister's condition.
In the upcoming episode, we will see Durga and Dayal Thakur rushing to the hospital upon hearing about the incident which had occurred with Payal. Durga will see an emotionally disturbed Payal, shaking after witnessing the scary event. Payal will be seen in a terrified state which will horrify Durga to the core. She will be filled with rage and will vouch to seek revenge from Sakshi for her monstrous stint.
What will happen next? How will Durga teach Sakshi a lesson? Stay tuned for more updates!