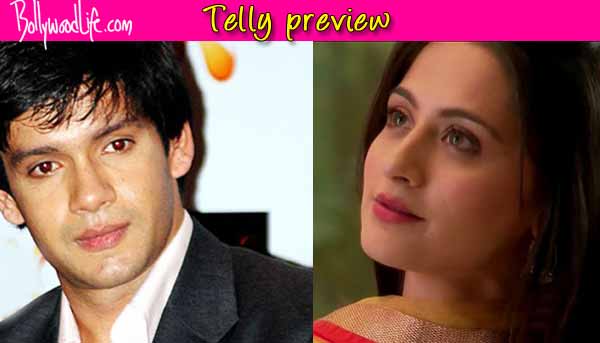 While Shaurya has his secrets to hide from Duga, so does Dev. What is he hiding? Read on to know more…
In the last episode we saw Shaurya(Vatsal Seth) building up his own innovative strategy to deal with Dev(Bhuvnesh Mann) by being friendly. But he couldn't sustain the act for long and was seen warning Dev to never meet Durga(Sanjeeda Sheikh) again. Raima (Kishwer Merchant) on the other hand was seen suggesting a match between Shaurya and Ganguly's daughter Sagarika to Sakshi. Sagarika was seen revealing the truth about Ganguly's affair with Nandini to her mother who to her utmost shock was seen advising Sagarika to keep the secret to herself.
In the upcoming episode we will see Sakshi(Simone Singh) telling Rajnath(Ayub Khan) what Sagarika has on her mind for Shaurya and will request him to initiate the discussion in Ganguly's anniversary party. Durga on the other hand will be seen engineering a situation which will make Sagarika gather strength in order to confront her father regarding the affair. A wrathful Ganguly will beat up Sagarika on being confronted about the same.
Durga will get a call from Akash (Mihir Mishra) who will inform her about an unknown woman sourcing RTI files for Payal's (Teena Chopra) rape case. Durga remains unaware of the fact that the woman is Sonali, the lawyer of Dev's best friend. Sonali will be seen waiting for Dev at a mall oblivious to the fact that she is being trailed by Durga.
Will Durga eventually find out that the RTI files have been sourced on Dev's request? Stay tuned for more updates!