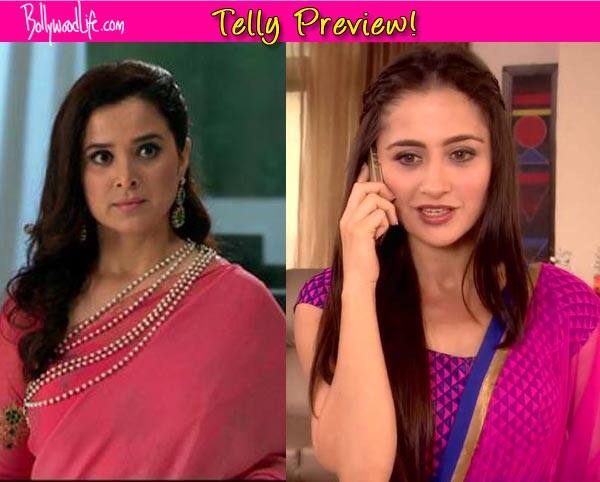 Sakshi has invited Durga for a puja. What exactly does she have in mind? Read on to find out…
In the last episode, we saw Shaurya (Vatsal Sheth) playing his sly card against Durga (Sanjeeda Sheikh). With his friend Karan's help, Shaurya was seen convincing Durga to accompany him to Mumbai as he could not avoid the trip. Durga, however, figured out Shaurya's plan and stated that she could not go with him as she had to stay back and take care of her father. Sakshi (Simone Singh) meanwhile was seen visiting an old goon and showing him a picture of Payal. She asked him to keep a close watch on her. The episode ended with Sakshi bumping into Akash while he was getting out of Durga's residence.
In the upcoming episode, we will see Sakshi visiting the Thakur household. Sakshi will be seen inviting Durga and Dr Dayal for a puja, which will be hosted by her at the mandir. She will inform the daughter-father duo that the puja will be held at 2 pm sharp, the exact timing she had previously given the old goon to show up at. Durga on the other hand will inform her father that Sakshi is upto something fishy, and this act is part of her evil ploy.
What will be Sakshi's move against Durga? Will Durga succeed in being a step ahead this time around? Stay tuned for more updates right here!