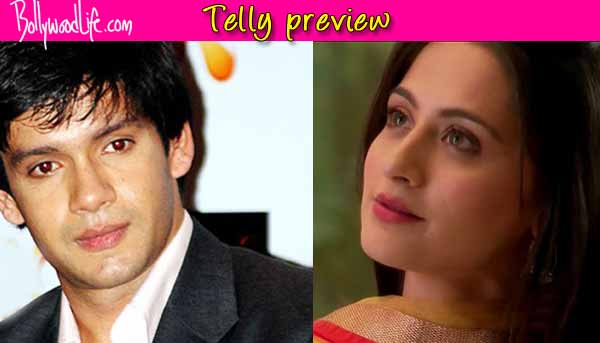 Although Durga is trying hard to play her game cautiously, Dev is on to her trail. Will he find out about Payal and Durga's relation? Read on to know more…
In the last episode, we saw Dev (Bhuvnesh Mann) getting suspicious about Durga's (Sanjeeda Sheikh) behavior and deciding to keep a close watch on her in order to know what she's up to. Durga on the other hand was seen thanking Akash (Mihir Mishra) for his help in executing the plan to expose Ganguly's misdeeds. The episode ended on a nail biting note with Shaurya's fake architecture degree scandal being flashed in newspapers and Dr Dayal (Bhupinder Singh) refusing to collaborate with the Goenkas there on.
In the upcoming episode, we will see Sakshi(Simone Singh) and Rajnath(Ayub Khan) infuriated with Shaurya (Vatsal Seth) regarding his revelation and will hold him responsible for the cancer research project proposal being taken away from them. Rajnath will go on an overdrive to protect Shaurya and clear his name in the fake degree scandal and will try his beast to make it all look like a ploy.
Dev on the other hand will call up Sonali, explaining her about the probe into Payal's case and his conclusion stating that the only witness in favour of Payal( Teena Chopra) was Divya Bagchi who disappeared on the day of the hearing. He suggested that they investigate more about the case.
Dev will be certain about the fact that Durga has some connection with Payal's past and will decide to get friendlier towards her. Will he find out about Durga's past? Stay tuned for more updates!