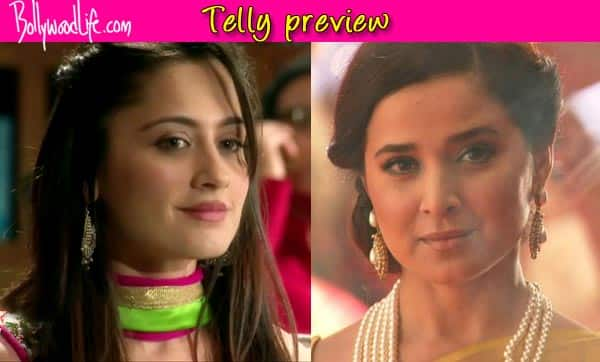 Durga has been a step ahead of Sakshi all this while but this time around she is afraid. Will her fear result to the revelation of her true identity? Read on to know more…
In the last episode, we saw Sakshi (Simone Singh) bumping into Akash at the Thakur residency. She was seen asking him on what he was doing there to which he replied saying that he had consulted the family for an insurance policy matter. Durga (Sanjeeda Sheikh), on the other hand, witnessed a shock upon seeing Sakshi at her door step. Sakshi informed her that she had come uninvited in order to surprise and invite them for a puja being hosted by her. Durga was seen suspecting Sakshi of something fishy and being afraid on what will happen next.
In the upcoming episode, we will see Durga attending the puja. However, throughout the ceremony, she will be on the edge, wondering on whether her true identity will be revealed by Sakshi. She will be seen performing the puja, with Sakshi carefully calculating her each and every move. The episode will end with the pundits entering the temple and the diyas blowing off, which is a bad omen.
Will Durga have to reveal her true identity to Sakshi in order to save Payal? How will Sakshi hurt Payal in order to threaten Durga? Stay tuned to find out!