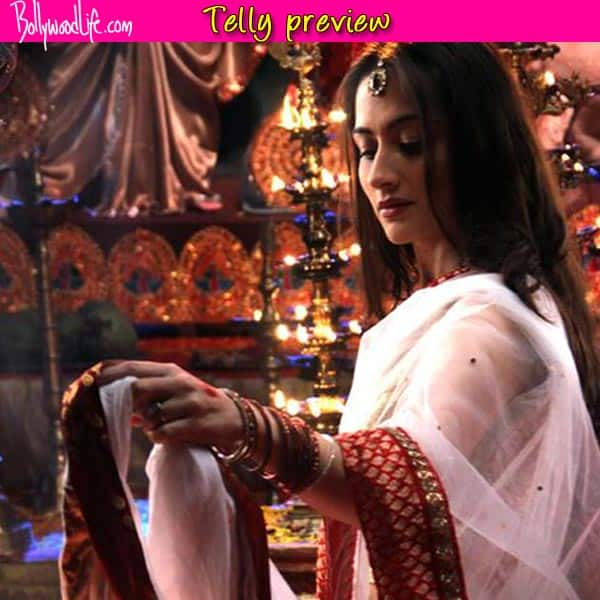 Just like the Goenkas, the Gangulys have their own story to hide. Wiill Durga be able to being it all out in the open? Read on to know more…
In the last episode we saw Shaurya (Vatsal Seth) impressing the panel with his presentation as the chief of the Cancer project. On the other hand, he was seen playing a love game with Durga, donning the role of a hottie who is hard to get.
Durga (Sanjeeda Sheikh) however being the woman who can't be tricked easily, caught on Shaurya's plot and informed him about her meeting with Dev (Bhuvnesh Mann) to make him jealous. Just as she hoped, Shaurya was infuriated and gave an earful to his mother Sakshi (Simone Singh) for not being able to control her son Dev. Sakshi being the clever one, suspected Durga of scheming against her sons and making the two fight with each other.
In the upcoming episode we will see a plot full of drama, greed and revenge. Durga will be seen playing her cards well by befriending Ganguly's daughter Sagarika. In order to turn her against her father, Durga will inform Sagarika about Ganguly's ongoing affair with her best friend Nandini. A furious Sagarika will be seen confronting Nandini about the affair but will be horrified to learn that she was sexually exploited by her father in the pretext of being helped by him. Durga on knowing this will be more determined to destroy the Gangulys and exposing his filthy secret to the public.
Although surrounded by evil plotters, Durga nonetheless manages to stay one step ahead. Will she be able to do the expose Ganguly's monstrous side? Stay tuned to find out.