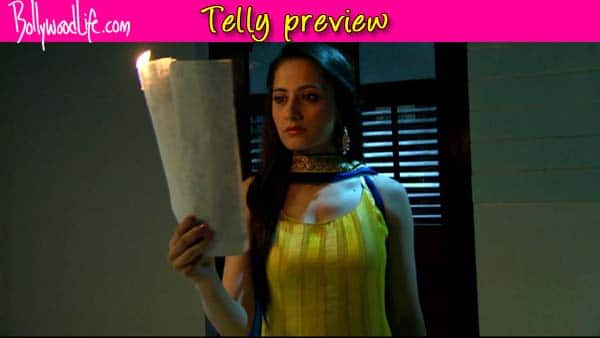 Durga comes to know that Dev still loves Nitya. Will she show him her secret diary? Read on to know more…
In the last episode, we saw Shaurya(Vatsal Seth) getting an extortion call in front of Sakshi (Simone Singh) and decided to trace the call. The call turned out to be from Karan, who had done the act on Shaurya's request. Dr Kane who did Nitya's plastic surgery in the US called Dayal and informed him about Sakshi's call to him and the fact that he refused to divulge any information.
Meanwhile Durga (Sanjeeda Sheikh) was seen shocking Shekhar Mehra upon confirming that she is an imposter and not the Durga he knew. She warned him that he would be kicked out of the Goenka household within 24 hours.
In the upcoming episode, we will see Shekhar informing Sakshi about Durga being an imposter and will promise to get an evidence to prove the same. Shaurya will fire Karan for carrying of the role of the extortionist poorly and will explain the entire plan of getting Dev shot. Gautam, Dev's best friend, will tell Durga that Dev is still in love with Nitya and will try convincing her to share Nitya's diary with him. Sakshi will inform Suchitra about keeping a pooja in the house for the peace of the family and will ask her to invite Durga.
What will happen next? Will Durga give Nitya's secret diary to Dev? Stay tuned for more updates!