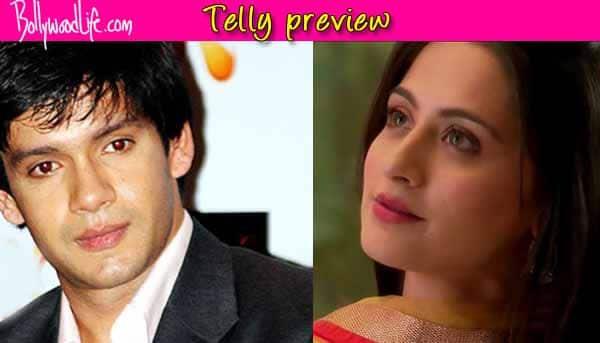 Durga will see Dev fighting for his life. Will she be able to save him in time? Watch promo to know more…
In the last episode we saw Durga(Sanjeeda Sheikh) nearly losing her game. Accused of being an imposter by Shekhar, Durga was asked to prove her identity in the Goenka household. It all led back to Shekhar finding Durga's childhood picture with her father where she had a birthmark on her ankle. Asked to show the birthmark in order to prove her identity, Durga did the same and shocked everyone by showing the birthmark to Shekhar, claiming that she was Durga and no one else. The episode ended with Durga stating that she was hurt by the disapproval she faced by all and took an oath to never set a step in the Goenka household again.
In the upcoming episode, we will see the drama unfold like never before. In the promo, Shaurya (Vatsal Seth)is seen hiring a professional shooter in order to carry out Dev's murder. He asks ask her to shoot Dev (Bhuvnesh Mann) and put an end to his life for good. On Shaurya's command, the shooter is seen carrying out Dev's killing with precision and shooting him. Durga on the other hand is seen reaching the site where Dev is lying shot and bloodied. He fortunately is still breathing.
Has Durga reached in time to save Dev's life? Stay tuned for the next episode. Till then BollywoodLifers, enjoy the promo!