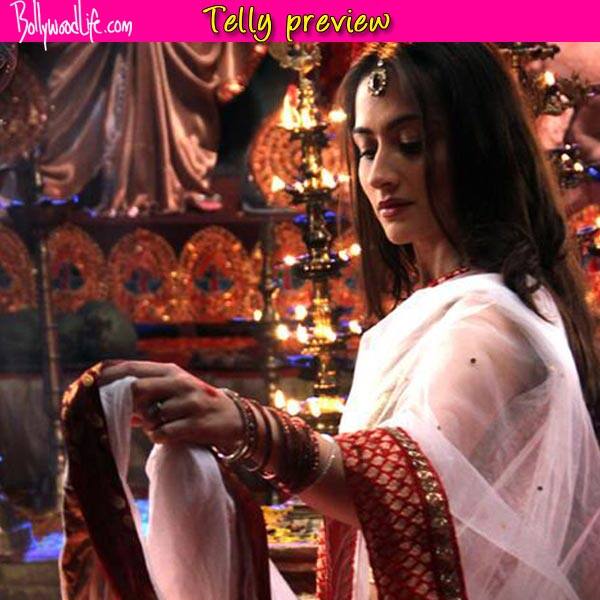 Durga bumps into Shekhar. What will happen now? Read on to know more…
In the last episode, we saw Sakshi (Simone Singh) planning to catch Durga (Sanjeeda Sheikh) unaware by making Shekhar meet her out of the blue. On Sakshi's instruction, Raima (Kishwer Merchantt) was seen inviting Durga and Dr Dayal for a get together at her house. Shaurya(Vatsal Seth) meanwhile was seen getting disturbed with the mounting closeness between Dev(Bhuvnesh Mann) and Durga and decided to end Dev's life. Further, Dev made up his mind on quitting the cancer research project upon realising that his closeness with Durga was bothering Shaurya. He was convinced by Rajnath (Ayub Khan) to stick to the project with a promise that Shaurya will handled by him.
In the upcoming episode, we will see Sakshi and Raima being optimistic about their game plan to get Durga face to face with Shekhar, hoping that the stint will help them unravel the mystery surrounding Durga. Shaurya and Karan meanwhile will plan to kill Dev in a road accident. Durga and Dayal will attend the party where both will be suspicious of Goenka's plan and Dayal will warn Durga to stay cautious. Shekhar and Durga will be seen facing each other. Sakshi, Raima and Shekhar will wait to see Durga's reaction on whether she will recognise him. Dayal will be apprehensive about Durga not recognising Shekhar.
What will happen next? Stay tuned for more updates!