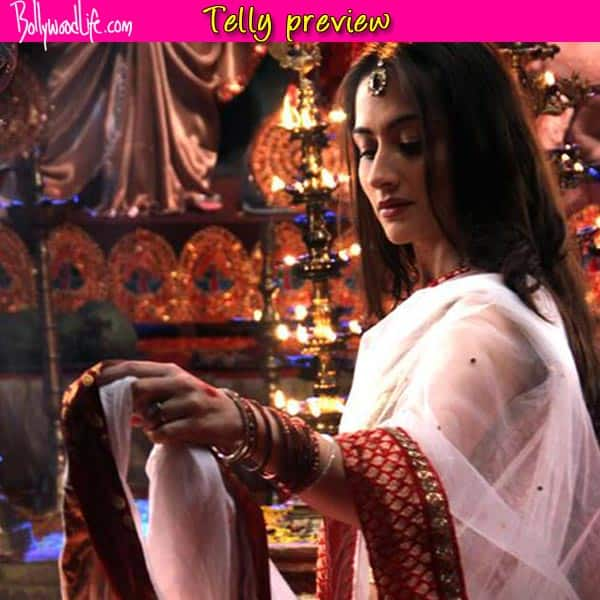 Durga and Shekhar finally face each other. Will she tell him who she is? Read on to know more…
In the last episode, we saw Durga(Sanjeeda Sheikh) getting a shock upon knowing that Dev( Bhuvnesh Mann) still treasured the locket given to him by Nitya. She wondered who the real Dev is, the one who betrayed Nitya or the one who was holding on to her gift. Shekhar Mehra on the other hand learnt the truth about Durga and the fact that she was hospitalised in Houston. He investigated further and promised Sakshi (Simone Singh) that he would get more proof against Durga.
In the upcoming episode, we will see Shaurya (Vatsal Seth) getting an extortion call in front of Sakshi and she will decide to trace the call. The extortion call will turn out to be from Karan, who will make the call on Shaurya's request. Dr Kane who did Nitya's plastic surgery in the US, will call Dayal and will inform him about Sakshi's call to him and the fact that he refused to divulge any information. Meanwhile Durga will shock Shekhar Mehra by confessing that she is an imposter and not the girl he knew in college. She will challenge him to being thrown out of Sakshi's house within 24 hours.
What will happen next? How will Shekhar react? Stay tuned for more updates!