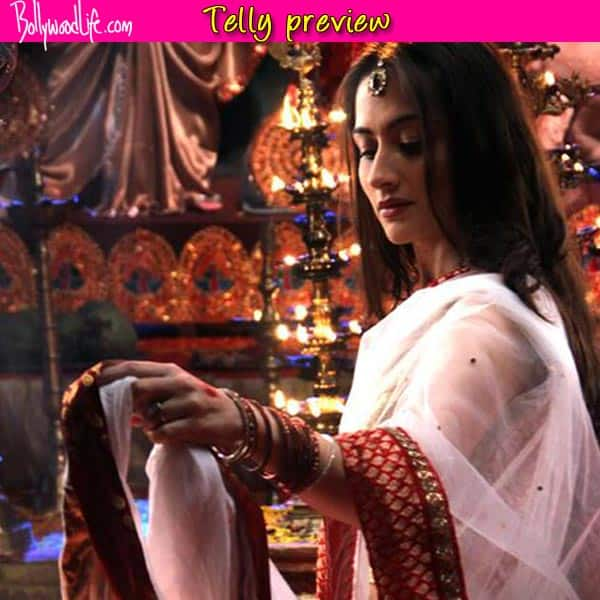 Durga is a step away from destroying the Gangulys but something stops her. What is it? Will she succeed in her mission? Read on to know more…
In the last episode we saw Durga(Sanjeeda Sheikh) trailing Sonali after learns that she has sourced the RTI file's on Payal's rape case. But Durga is still unaware of the fact that Payal (Teena Chopra) was asked to do so, by Dev(Bhuvnesh Mann) . We saw Durga following Sonali at a mall and keeping a track on her doings. The episode ended with us wondering on whether Durga will find out that it was in fact Dev who had asked Sonali to source Payal's RTI files.
In the upcoming episode, we will see Durga unable to trail Sonali and see Dev as well. Ganuguly on the other hand will warn his wife and daughter to keep mum about the physical abuse and put on a happy face at the anniversary party.
Ganguly will be ecstatic about Rajnath's (Ayub Khan) proposal on a match between Shaurya (Vatsal Seth) and Sagarika. Sakshi who has grown a liking towards Sagarika will be infuriated to see Shaurya escorting Durga to the party.
At this point, a very focused Durga will be taking her plan further ahead and will be seen preparing to display a presentation which is set to expose Ganguly's filthy secret and his misdeeds. Right when she is about to insert the CD in the player, she will come face to face with Dev himself.
What will happen next? Will he stop her from making the presentation? Watch this space for more updates on this.