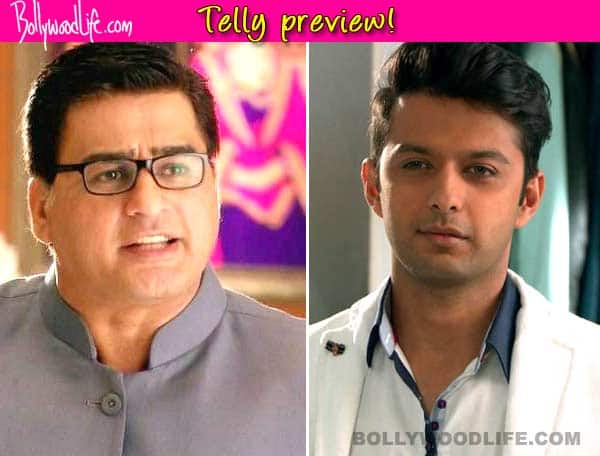 Shaurya has threatened Rajnath to do what he has asked for. What's going on? Read on to know more…
In the last episode, we saw Rajnath (Ayub Khan) cunningly averting Shaurya(Vatsal Seth)'s attempt to kill Dev(Bhuvnesh Mann) and deciding to come up with a strategy that would help him rein Shaurya in. Durga(Sanjeeda Sheikh) on the other hand planned to pit Dev and Shaurya against each other. Dev was seen requesting Gautam to stay away from the case saying that it would prove dangerous for him as well as Sonali. Durga decided to meet Dev with the motive of showing him Nitya's secret diary and making Shaurya jealous as well.
In the upcoming episode, we will see Durga cleverly engineering a situation where she will pique Dev's interest about Nitya's diary. Shaurya meanwhile will become increasingly jealous on seeing Dev and Durga bonding well. Shaurya will blackmail Rajnath to remove Dev from the project, threatening him in return saying that if he doesn't obey, Shaurya will disclose Rajnath's secret affair with Raima(Kishwer Merchanntt) to Sakshi(Simone Singh).
Will Rajnath do as told by Shaurya? Stay tuned for more updates!