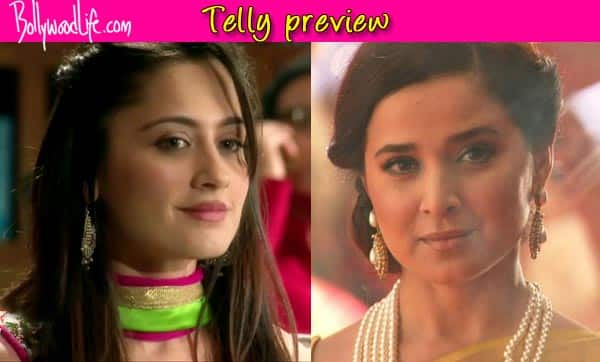 Durga is set to be a part of the Goenka household. Will Sakshi agree? Read on to know more…
In the last episode, we saw Sakshi (Simone Singh) playing a clever game with Durga (Sanjeeda Sheikh). In order to keep her close, she was seen confessing to Durga a secret she has never told anyone ever before. But the cautious Durga did not fall for the trick. Infact, she got a clearer picture about the kind of force she is placing her bets against. Further, revenge took a backseat and romance dominated the last episode where Durga and Shaurya (Vatsal Sheth) were seen going on their first official date.
In the upcoming episode, we will see Sakshi putting up an act in front of Durga. She will stop Durga from going to the US and will tell her father Dr Dayal that she has accepted her daughter as her own without any qualms. She will tell Durga that she is welcomed in the Goenka household and need not worry about what ever happened in the past. Durga, on the other hand, will be cautious about Sakshi's words and will wonder on what her game plan is. The episode will end with Durga and Dr Dayal entering the Goenka house but in the end being stopped by Sakshi.
What will Sakshi's next move be? Will she accept Durga as a part of her family? Stay tuned to find out!