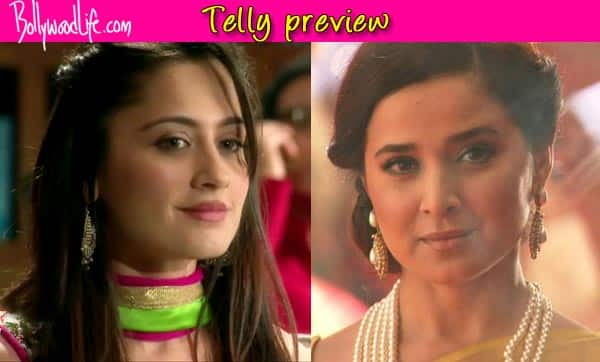 Durga's secret game plan has started to unfold before Sakshi. Will she make a move to ruin it all? Read on to know more…
In the last episode, we saw Durga (Sanjeeda Sheikh) returning home and being pleased upon knowing that her plan to create a rift between Goenka brothers Dev (Bhuvnesh Mann) and Shaurya (Vatsal Seth) was working well. Sakshi (Simone Singh) in the meantime promised to fund Shekhar's business project in return planning to ask him further details about Durga and her past. Durga was seen making her next move to make Shaurya jealous where she landed up at the Goenka residence and was seen getting close to Dev in front of Shaurya on purpose.
In the upcoming episode, we will see Shekhar getting in touch with his friend abroad where he will be informed that Durga had undergone a tiff with her father before disappearing from the US. Raima (Kishwer Merchantt) and Sakshi meanwhile will be confused when they will come to know about the same from Shekhar as the Durga they know appears to share a close bond with her father.
An infuriated Shaurya on the other hand will decide to teach Dev a lesson. Sakshi will be certain that Durga is cautiously planning her every move to drive a wedge between Dev and Shaurya and will ask Shekhar to dig out more information regarding Durga's past in the US.
What will happen next? Will Durga's game plan be ruined by Sakshi? Stay tuned for more updates!