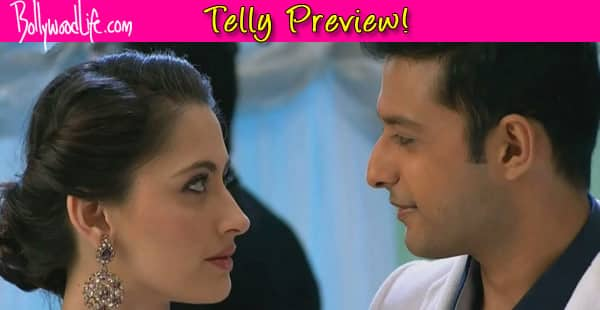 Sakshi has a plan to end it all. Will it work? Read on to know more…
 In the last episode we saw Durga (Sanjeeda Sheikh) and Shaurya (Vatsal Sheth) going on a romantic date. The duo were seen sharing mushy moments and getting cosy with each other, when things took a sudden turn. Shaurya was infuriated upon seeing his sister Kangana with his friend Karan. The duo landed up at the same restaurant which Shaurya and Durga had chosen for their lunch date venue. Kangana and Karan covered up the tensed situation, stating that the two were, in fact, planning a surprise party for Shaurya. The episode ended with Durga noticing something odd about Karan's secretive behavior and decided to find out what he was hiding.
In the upcoming episode, we will see Sakshi (Simone Singh)approaching the Pandit and will order him to perform a stint which would break Durga's union with her son Shaurya. Dayal Thakur on the other hand will be seen informing Durga that Sakshi had invited him and her to visit the Goenka house in order to finalize the details about Durga's marriage with Shaurya. Durga meanwhile will be seen visiting the Pandit and figuring out that he had given a false statement regarding Payal after all. The Pandit will be seen paying a visit to the Goenka household in order to match Durga and Shaurya's Kundlis for the marriage.
What will happen next? Will Sakshi's plan to break the union between Durga and Shaurya eventually work? Stay tuned to find out!