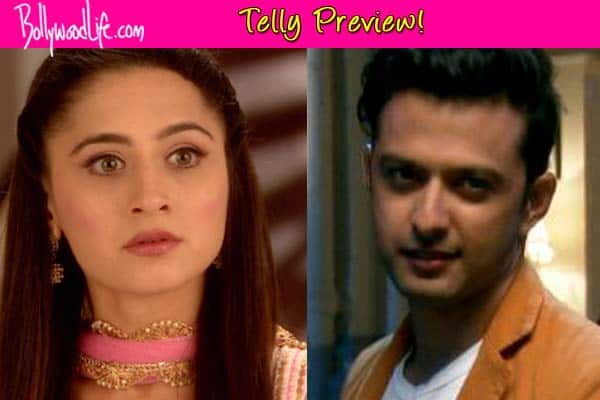 Durga has convinced Shaurya to accompany her on a trip. Will he see it as a chance to complete his bet with friend Karan?
In the last episode, we saw Sakshi(Simone Singh) visiting her friend Raima(Kishwer Merchantt). She was seen telling Raima about Durga's(Sanjeeda Sheikh) move which involved her whisking away Shaurya(Vatsal Sheth) for a trip to the Vaishno Devi temple. Sakshi was tensed about Durga's game plan and Raima asked her to let the two be and stop raiding their parade for a change. Durga on the other hand was seen visiting her old house and looking at the pictures of her and Payal. The episode ended with her vouching to seek revenge from the Goenka's for the pain they had given her and her sister Payal.
In the upcoming episode, we will see Sakshi trying to figure out Durga's exact game plan. She will constantly be on the edge thinking about what her supposed daughter in law has in mind for her son. Meanwhile Durga will be seen visiting Sakshi and seeking her blessings for the trip to the temple. Durga and Shaurya will be seen setting off for their getaway. As known, Shaurya had taken up a bet with his friend Karan, where he had stated that he will get intimate with Durga before their wedding at any cost. Now, Durga has convinced Shaurya to accompany her for the trip. While we are certain that Durga has a plan to trap the cunning Shaurya, we wonder if he plans on completing his bet once and for all…
Will the spiteful Shaurya use the opportunity to fulfill his own monstrous need? Will he force himself on Durga? Stay tuned to find out!