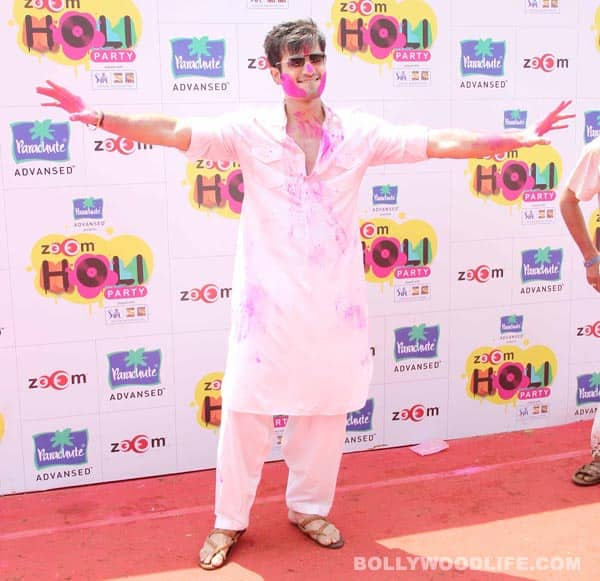 The actor who also appeared in the telly show Rang Badalti Odhani, talks about his grandmother, parents, birthday plans and completing five years in the television industry.
The chocolate boy is not only the same on-screen but off-screen as well. When contacted and wished on his birthday, a very happy Karan Tacker said, I am the worst decider when it comes to my birthday. I leave it to my friends and loved ones to plan."
Having a small get together with friends followed by a family dinner the next day, Karan Tacker's birthday plans can certainly be termed as a warm and quiet affair rather than an exuberant and wild one.
It has been five years since the charming Tacker has been entertaining his audience with family oriented as well as the cute- boy -next door roles. Talking about his five year long relationship with the television industry, he says "Well five years isn't exactly long. But I am happy that everything has been great and I have no complaints, whether it is about my life or career. I got some good audience based roles and for me this is just the beginning."
When talking about credits, modest Tacker doesn't take the whole cake for himself. Instead he talks about the people who have contributed to his growth. "An actor's growth is not just credited to him. There are so many people behind my success from DOPs who told me from which angle I look good from, to directors and creatives who helped me to get into the skin of the characters that I have played and most importantly my fans and family without whom I wouldn't be anywhere."
Talking about Mother's day, Tacker recalls incidents from his childhood, "I remember my mother taking me to school at 7 in the morning. She had to get up every day early morning and it was difficult especially on cold mornings. The unconditional love and care that your mom showers on you is irreplaceable."
The down to earth actor, while talking about his grandmother who passed away last year gets emotional. "My grandmother used to call me up for my birthday and say 'Beta, I cannot stay up till 12'o clock at night'. I will miss her the most"