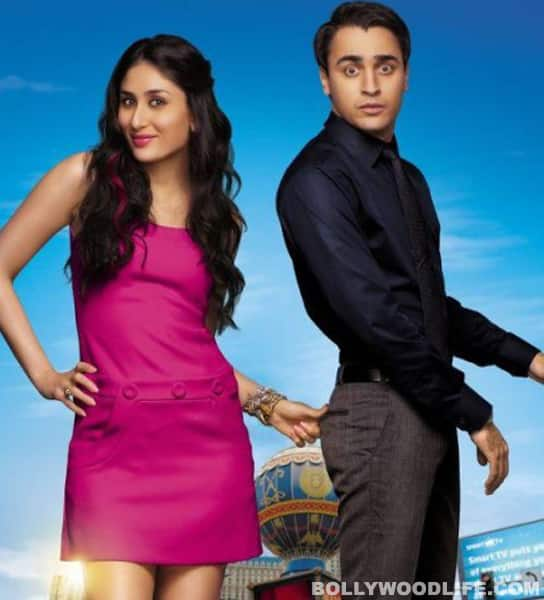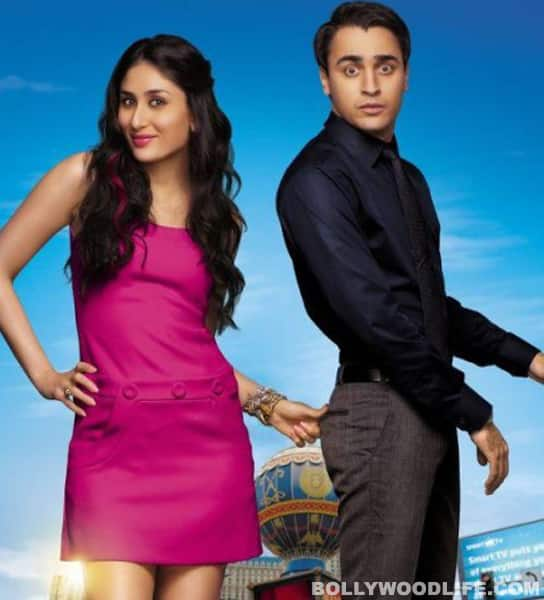 While men eye her butt in every other film, Kareena Kapoor seems to have her eyes set on Imran Khan's cute one in this romantic comedy
Don't let the promos of Ek Main Aur Ekk Tu give you the impression that it has drawn 'inspiration' from What Happens in Vegas and put you off from watching the movie. We are actually quite excited about it, especially now that we've seen this poster which has Kareena Kapoor pinching Imran Khan's butt, while he looks shocked. We couldn't stop laughing at the naughtiness of it all!
Come on, have you seen any other Bollywood film with such an idea? The last we remember of Kareena and a butt in a film's poster had it the other way around: Akshay Kumar had his hands full of Bebo's butt in the controversial Kambakkht Ishq poster. That's actually been the norm in the industry till now – the male actors getting naughty with the female actor. Akshay slapped corps dancers' butts in Pyaar do in Thank You, Shahrukh Khan slapped Kareena's butt in Chammak challo in RA.One, while several years ago, Kareena's sister Karisma had her butt slapped by Salman Khan in Judwaa. Trust Karan Johar and his team to invert the norm and come up with something naughty and cute at the same time. You may remember that in EMAET's first trailer, there is a dialogue where Kareena's character starts discussing bums and gives Imran's an 8 on her 10-point scale, while an uncomfortable hero gets back at her saying hers is just 4.5 on his scale. It's an interesting change and we can't wait to see if it is developed well in the movie or is just a one-off thrown in for the sake of having it. We'll know when the movie hits the screens this Valentine's Day.